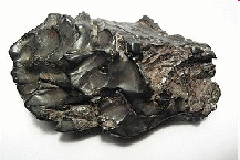 The events in the Middle East are now coming with such frequency that it seems we are indeed seeing the sands run in what little time there is left. A stone was slated to be thrown by Iran's leader at Israel, but it was prefigured long ago in the Scripture.
Of throwing stones
We may note how a big diplomatic issue was prefigured in Scripture. Arabia has again cause to be wary of the events in the Persian night. Iran (Persians) are not Arabs, and Iran's leadership is seeking regional hegemony, specifically of Lebanon, Syria and the Palestinians. It is reported 10.05.10 in Y-net
Replica of Jerusalem mosque constructed in Lebanon
The mosque, to be built a few hundred meters from the border with Israel, is being constructed in honor of Iranian President Mahmoud Ahmadinejad's upcoming visit. ..
Construction is nearing its end in the village of Maroun al-Ras, with the structure being made to look exactly like its Jerusalem prototype –
Bulldozers and cranes have been working for months on the site, which will also include a boardwalk and a lookout point from which Ahmadinejad plans to throw a symbolic stone at Israel. The president will also inaugurate the mosque.
However the impending visit has stirred controversy in the Arab world, with Lebanese media inveighing against the unnecessary provocation of Israel and even Syrian President Bashar Assad advising against it.
Note that a stone was intended to be thrown at Israel from a replica mosque. It seems it may not occur as more recently it was reported the Lebanese leader
Nasrallah said that, contrary to previous reports, Ahmadinejad does not plan to throw rocks at Israel during his tour. "If President Ahmadinejad asks my opinion, I shall say: 'A stone? You are capable of throwing more than a stone,'" he added.
Iranian media reported Saturday that Ahmadinejad does not plan to visit the Israel border at all.
http://www.israelnationalnews.com/News/News.aspx/139970
This was further explained (or convoluted)
Iranian President Mahmoud Ahmadinejad has backed down from plans to throw a rock at Israel. The Hizbullah television station al-Manar had reported that Iran's president would take part in events near the Lebanon-Israel border, and would "throw a stone towards the Zionist entity."
However, Iran's IRNA news reported Saturday that Ahmadinejad will not tour the Israeli border.
Hizbullah head Hassan Nasrallah confirmed that the Iranian President will not be throwing rocks at Israel in a speech he gave Saturday. "If President Ahmadinejad asks my opinion, I shall say: 'A stone? You are capable of throwing more than a stone,'" he said.
Iranian politicians stressed Ahmadinejad's visit to Lebanon as an important step in strengthening anti-Israel terrorist groups. Lebanon is "on the frontline of the resistance"http://www.israelnationalnews.com/News/news.aspx/139973
The view given that some Arabs are worried is echoed in an Arab news source,
However, the trip has sparked controversy in Lebanon with some members of the pro-Western parliamentary majority calling it a provocation and the United States also expressing concern.
Ahmadinejad and Hezbollah leader Hassan Nasrallah are set to appear together at a rally in a stadium in Hezbollah's stronghold in southern Beirut.
Also, according to al-Manar TV Ahmadinejad plans to throw a rock at the direction of Israel in a symbolic gesture of defiance. http://www.alarabiya.net/articles/2010/10/09/121664.html


But the stone throwing is persistent in the news, and is being taken seriously,
The Iranian leader is scheduled to visit Lebanon on Wednesday and Thursday, and is slated to visit the southern Lebanese villages of Bint Jbeil and Maroun al-Ras, each within a few kilometers of Israeli soil. The London-based newspaper Al-Quds Al-Arabi has reported that Ahmadinejad is interested in reaching the border fence to hurl stones at Israeli soldiers on the other side.
"If Ahmadinejad wanted to throw something on Israel, he would throw something bigger than stones," Nasrallah explained...
A top-ranking Israeli official said the Foreign Ministry and security services are conducting security evaluations of Ahmadinejad's visit, and that Israel is engaged in military, diplomatic and public-relations preparations in the days preceding it.
Over the past week, Israel has sent messages to Lebanese Prime Minister Saad Hariri and President Michel Suleiman through UN Secretary-General Ban Ki-moon and the U.S. and French governments. Last week, National Security Council head Uzi Arad met in Paris with his French counterpart Jean-David Levitte and asked him to transfer messages to the Lebanese government stating that Jerusalem views Ahmadinejad's visit close to Israel's border as a provocative measure that could undermine regional stability and should therefore be canceled. A similar message was delivered to U.S. officials. http://www.haaretz.com/news/diplomacy-defense/nasrallah-ahead-of-ahmadinejad-visit-iran-money-helped-rebuild-lebanon-1.318059
Even if the Iranian president does not visit the Lebanese border and does not throw stones on the 13th of October, the idea of the stone throwing cannot be taken back, it has done diplomatic damage.
- It also makes us aware of a powerful passage which has so much detail one may be forgiven for thinking it is a prediction. The following is from Lamentations chapter 3. It begins by speaking of mercy in keeping the covenants with the fathers of Israel,
It is of the LORD'S mercies that we are not consumed, because his compassions fail not. They are new every morning: great is thy faithfulness. The LORD is my portion, saith my soul; therefore will I hope in him. The LORD is good unto them that wait for him, to the soul that seeks him. It is good that a man should both hope and quietly wait for the salvation of the LORD. It is good for a man that he bear the yoke in his youth. ..For the Lord will not cast off for ever:
Israel needs to wait in faith for the promise. That there is trial for the people of Israel, liable to consume them is evident, but that they still exist as a nation is only due to mercy and faithfulness of the most High.
But though he cause grief, yet will he have compassion according to the multitude of his mercies. For he doth not afflict willingly nor grieve the children of men. To crush under his feet all the prisoners of the earth, To turn aside the right of a man before the face of the most High, To subvert a man in his cause, the Lord approves not. Who is he that saith, and it comes to pass, when the Lord commands it not? Out of the mouth of the most High proceeds not evil and good?
There is a remedy for evil. Israel must search its ways, and turn fully to Yahweh,
Wherefore doth a living man complain, a man for the punishment of his sins? Let us search and try our ways, and turn again to the LORD. Let us lift up our heart with our hands unto God in the heavens. We have transgressed and have rebelled: thou hast not pardoned. Thou hast covered with anger, and persecuted us: thou hast slain, thou hast not pitied. Thou hast covered thyself with a cloud, that our prayer should not pass through.
Israel may feel, as Jeremiah of old did, that they are separated from their God, and in that state the nations despise them. The is particularly powerful. The following is Israel among the nations today.
Thou hast made us as the offscouring and refuse in the midst of the people. All our enemies have opened their mouths against us. Fear and a snare is come upon us, desolation and destruction. Mine eye runs down with rivers of water for the destruction of the daughter of my people. Mine eye trickles down, and ceases not, without any intermission, Till the LORD look down, and behold from heaven. Mine eye affects mine heart because of all the daughters of my city. Mine enemies chased me sore, like a bird, without cause. They have cut off my life in the dungeon, and cast a stone upon me. (Lamentation 3:22-53)
This is not a prediction, but it carries the details of the state of the Jewish people in the Land while separated from the mercy of Yahweh, when in the hand of Babylon. Such is the Jewish people's state now as the leader of Persia "opens" his "mouth" against Israel. The enemies of Israel chase them sore, "without cause", so that even rational people cannot see why they should be so unevenly and harshly criticised. They are not consumed, but they are the "offscouring and refuse in the midst of the people".
And now it is all declared plainly: a stone is to be cast at Israel.
It is to be cast in hate.
Iranian President Mahmoud Ahmadinejad plans to throw a rock at Israel to demonstrate his hatred on his planned trip to Lebanon, London-based paper Al-Quds al Arabi reported on Tuesday.
Ahmadinejad plans to meet with Lebanese President Michel Suleiman, as well as other Lebanese officials, on October 13. During the two-day visit, the Iranian president will participate in events near the Israeli border.
One event is the inauguration of a garden in southern Lebanon, during which Ahmadinejad plans to throw the rock, Al-Quds reported. http://www.jpost.com/IranianThreat/News/Article.aspx?ID=189508&R=R1&utm_source=twitterfeed&utm_medium=twitter
What is interesting is that all this talk from Lebanon of Iran's leader throwing "something bigger than stones", raises the issue of rock throwing. It was previously noted (see link below) that it is already written that the shoe throwing Palestinians will have a shoe cast at them.
In such a way, the stone/rock throwing from Lebanon by Persians will result in rocks being thrown at them, by no less than the Mighty One of Israel,
God is jealous, and the LORD revenges;...and is furious; the LORD will take vengeance on his adversaries, and he reserves wrath for his enemies. The LORD is slow to anger, and great in power, and will not at all acquit the wicked: the LORD has his way in the whirlwind and in the storm, and the clouds are the dust of his feet. He rebukes the sea, and makes it dry, and dries up all the rivers: Bashan languishes, and Carmel, and the flower of Lebanon languishes. The mountains quake at him, and the hills melt, and the earth is burned at his presence, yea, the world, and all that dwell therein. Who can stand before his indignation? and who can abide in the fierceness of his anger? his fury is poured out like fire, and the rocks are thrown down by him. The LORD is good, a strong hold in the day of trouble; and he knows them that trust in him. (Nahum 1:2-7).
If you like this you may like Behind the custom; why a shoe is thrown

The king of Babylon was made as a beast for 7 years (times), and was a witness to all generations, that the living may know that the Most High rules in the nations.
If it is remarkable that a stone slated to be thrown by Iran's leader at Israel, was prefigured long ago in the Scripture, be amazed at the reply given to the words hurled at Israel

Quite a few sources are linking references to the Bible to the recent exposure of the computer 'worm' or 'virus' Stuxnet in June and its particular effect recently on systems in Iran, where on the 1st of October 2010 it is reported the damage is so great the Iranian president is vowing revenge on the US and Israel (Debkafile) . Several sources note that analysts have found a file path name with "myrtus" and "guava" both references to the myrtle tree (Glick, Aruntz Sheva.)