To Seek God's Face
21st November 2011, hej
1)

Seek the Lord and his strength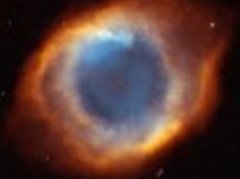 It is not enough to be a spiritual person. It is not enough to be a knowledgeable person. There is a point where faith-in-action must become a way of life. King David wrote a psalm to help his people seek God. He wrote it to thank God.
Give thanks unto the LORD, call upon his name, make known his deeds among the people.
Sing unto him, sing psalms unto him, talk ye of all his wondrous works.
Glory ye in his holy name: let the heart of them rejoice that seek the LORD.
Seek the LORD and his strength, seek his face continually.
Remember his marvellous works that he hath done, his wonders,
and the judgments of his mouth; (1Chron 16:7-12)
It is recorded twice, as it is also in the volume of the psalms,
Sing unto him, sing psalms unto him: talk ye of all his wondrous works.
Glory ye in his holy name: let the heart of them rejoice that seek the LORD.
Seek the LORD, and his strength: seek his face evermore. (Psalm 105:2-4)
If we can't see God, how do we seek his face? What does it mean? The psalm itself provides a point, asking the people to sing to God and talk of him. Also they were to remember his works and what he said. But this is only half of it.
Imagine a person who does nothing but remember God's law, who sings and talks of God all day long, without stop. Some might regard them as 'holy.' But are they? How do they feed themselves or those of their house? When Oded came to Asa he said to all the people,
Be ye strong therefore, and let not your hands be weak: for your work shall be rewarded. (2Ch 15:7)
There is no support in the scriptures for those who do not work,
"For we commanded you, that if any would not work, neither should he eat." (2Thes. 3:10)
So we could imagine as an ideal a person who might farm the land, or labour in some capacity who sings psalms while they work, and when they pause in their work they remember the works and laws of God. When they meet others they speak of God's wondrous works.
Though we may sing, we might ponder what percentage of our songs are the words of scripture. There might be songs also about scriptural topics, but the songs David was talking of were scripture. What percentage of a day is spent reading and pondering the words of scripture? There may be other books on scripture, but they are no replacement for scripture itself. What percentage of time do we speak of the works of God to others? In pondering this we might see how far our society has drifted towards nearly total and willing ignorance of the Bible itself.
Yet even beyond a high percentage of scriptural focus in reading and singing and praise, there is something else required. Merely singing, thinking about and speaking of God is not seeking the strength and face of God.
Israel was asked to Glory in God's holy name. To do this we have to know what that name is and what it means. You may wish to read about the Name Yahweh Elohim or He Who Will Become Mighty Ones. In summary the name speaks of the purpose to be merciful, in long suffering projecting goodness and truth, and therefore actively extending mercy, yet condemning iniquity (Exodus 34:6-7). By showing this and people following God's example, he would fill the earth with His Glory which is his mercy, goodness and truth (Numbers 14:21). People are to live just and true lives and so bless God, and in turn be blessed by God.
We have to actively glory in, or feel uplifted by, this mercy, goodness and truth. We have to show we value truth, and rejoice when we see mercy, goodness and truth outworking in our lives. Not just a one way relationship, but in all directions. It is to be first between God and us, and between us those other servants of God, and between those fellow servants and God. But this cannot be merely an attitude, more is required to seek his strength and seek his face.
For thus saith the LORD unto the house of Israel, Seek ye me, and ye shall live: But seek not Bethel, nor enter into Gilgal, and pass not to Beersheba:.. Seek the LORD, and ye shall live; lest he break out like fire in the house of Joseph, and devour it, and there be none to quench it in Bethel. Ye who turn judgment to wormwood, and leave off righteousness in the earth, Seek him that makes the seven stars and Orion, and turns the shadow of death into the morning, and makes the day dark with night: that calls for the waters of the sea, and pour them out upon the face of the earth: The LORD is his name: (Amos 5:4-8)


The God of Israel named Yahweh, 'He who will become' makes the seven stars (planets seen with the naked eye), makes death become a new morning or resurrection, and brings rain. He is jealous, not allowing any to take his glory (Exodus 20:5, 34:14).
If we might imagine we can see our ideal farmer, or labourer at night singing psalms about the stars-planets he uses to mark the seasons, and rejoicing as he goes to work at the new morning from darkness and thanking God for the lifegiving rain. All of them are wondrous works. In them are the very issues of life itself. Amos says that seeking Yahweh's face is life.
And we have to do it continuously. Why? Because life itself is not a given, from day to day and from moment to moment.
There is one lawgiver, who is able to save and to destroy: who art thou that judgest another? Go to now, ye that say, To day or to morrow we will go into such a city, and continue there a year, and buy and sell, and get gain: Whereas ye know not what shall be on the morrow. For what is your life? It is even a vapour, that appears for a little time, and then vanishes away. For that ye ought to say, If the Lord will, we shall live, and do this, or that. (James 4:12-15)
Day to day,
Thou hast granted me life and favour, and thy visitation hath preserved my spirit. (Job 10:12)
If he set his heart upon man, if he gather unto himself his spirit and his breath; All flesh shall perish together, and man shall turn again unto dust. (Job 34:14-15)
Thou hide thy face, they are troubled: thou take away their breath, they die, and return to their dust. (Psa 104:29)
Hezekiah knew his life was daily in the hand of his God. When sick he prayed,
O Lord, by these things men live, and in all these things is the life of my spirit: so wilt thou recover me, and make me to live. (Isaiah 38:16)
But merely knowing this, and acknowledging it day to day though worthy, does not mean we are seeking God's strength and face. Even more is required.
We might know and understand intellectually all things, yet, our heart not be right,
Son of man, these men have set up their idols in their heart, and put the stumblingblock of their iniquity before their face: should I be enquired of at all by them? (Ezekiel 14:3)
We might have a soft heart and all the right attitudes, yet not be blessed as we didn't seek right and true knowledge,
Then said he unto me, Fear not, Daniel: for from the first day that thou didst set thine heart to understand, and to chasten thyself before thy God, thy words were heard, and I am come for thy words. (Daniel 10:12)
This is a marvel. Most people are happy to ask God for many things, as if he might hand them out to them as a good child. People ask for all things they might think of as 'good.' To seek Yahweh's face is to both set out heart to understand and to modify our lives as a result of that understanding and as Daniel did pray for help. Let us ponder some examples.
2)

How Jehoshaphat sought God's strength
Jehoshaphat king of Judah though a king, still is an example. We might not have his power, but we can still have his attitude. It is recorded that though he was delivered after helping Ahab the condemned king of Israel he was rebuked stongly.
And Jehu the son of Hanani the seer went out to meet him, and said to king Jehoshaphat, "Should thou help the ungodly, and love them that hate the LORD? therefore is wrath upon thee from before the LORD." (2Ch 19:2)
Unlike Ahab, who had been upset at the words of the prophets, Jehoshaphat sought to do better at the rebuke. Jehoshaphat was given encouragement,
Nevertheless there are good things found in thee, in that thou hast taken away the groves out of the land, and hast prepared thine heart to seek God. (2Ch 19:3)
But even with this encouragement he did not sit still and think how wonderful he was, he acted on the condemnation, and what he did next is exemplary. He went seeking his people in the furthest part of his borders, to help them also be better servants of his God,
he went out again through the people from Beersheba to mount Ephraim, and brought them back unto the LORD God of their fathers. And he set judges in the land throughout all the fenced cities of Judah, city by city, And said to the judges, Take heed what ye do: for ye judge not for man, but for the LORD, who is with you in the judgment. Wherefore now let the fear of the LORD be upon you; take heed and do it: for there is no iniquity with the LORD our God, nor respect of persons, nor taking of gifts. (2Chr 19:4-7)
He then sorted out the centre of law in the nation, which was to be the law of God,
Moreover in Jerusalem did Jehoshaphat set of the Levites, and of the priests, and of the chief of the fathers of Israel, for the judgment of the LORD, and for controversies, when they returned to Jerusalem. And he charged them, saying, Thus shall ye do in the fear of the LORD, faithfully, and with a perfect heart. (2Ch 19:8-9)
Because Jehoshaphat had prepared his heart to seek God, he then asked all his people to do things before God with a perfect heart. He required it from them. There was no sense of tolerance. This was not easy, as humans tend naturally to 'respect' persons or favour the wealthy and powerful. We note that it was not easy for either Jehoshaphat or his people to do this, as it had to be done with courage,
Deal courageously, and the LORD shall be with the good. (2Ch 19:11)
We see all this work that Jehoshaphat does, and we might think that he would be rewarded with an easy time. In humbly taking on board criticism and seeking to do better (going again) and achieving great things for God, that God would make it all wonderful for him and the people. But that didn't happen. Instead he and the people were sent a great trial
We cannot underestimate how great a trial it was. Two adjacent nations Ammon and Moab with many hired mercenaries including those of Edom are approaching in battle array with what are reported to be much superior forces. Jehoshaphat had been focussed on domestic Godly reforms, not on making an army. We know from the record he was an able fighter and fit, yet such were the size and proximity of these forces he greatly feared. What did he do when he feared? How did he respond to this trial?
And Jehoshaphat feared, and set himself to seek the LORD, and proclaimed a fast throughout all Judah. And Judah gathered themselves together, to ask help of the LORD: even out of all the cities of Judah they came to seek the LORD. (2Ch 20:3-4)
If he had been seeking God before, we now see him intensifying his thinking in seeking Yahweh. Not only that he influenced the people about him, and they all gather after humbling themselves by a fast. We are presented with the key to seeking the face of Yahweh Elohim, as they equate it with asking for the help of Yahweh.
asking Yahweh for help= seeking his face
Fasting would have weakened them, so if they were weak and fearful before, they were weaker still when they gathered.
In a weak state they come as close as they can come to the presence of Yahweh Elohim (in the place he put his Name) and ask for help. They brought their weakest, including wives and children to the place of danger.
The plea, in a prayer, is given to us and shows many elements of both seeking and trusting in the strength of God
O LORD God of our fathers, art not thou God in heaven? and rule not thou over all the kingdoms of the heathen? and in thine hand is there not power and might, so that none is able to withstand thee? Art not thou our God, who didst drive out the inhabitants of this land before thy people Israel, and gave it to the seed of Abraham thy friend for ever? And they dwelt therein, and have built thee a sanctuary therein for thy name, saying, If, when evil cometh upon us, as the sword, judgment, or pestilence, or famine, we stand before this house, and in thy presence, (for thy name is in this house,) and cry unto thee in our affliction, then you will hear and help. And now, behold, the children of Ammon and Moab and mount Seir, whom thou would not let Israel invade, when they came out of the land of Egypt, but they turned from them, and destroyed them not; Behold, I say, how they reward us, to come to cast us out of thy possession, which thou hast given us to inherit. O our God, will you not judge them? for we have no might against this great company that cometh against us; neither know we what to do: but our eyes are upon thee. (2Chron. 20:5-12).
No military leader in more recent history has humbled himself in such a way to confess they have no might, and have no clue as to how to take their enemy on. Where is the appeal to confidence and heroism?
We must note that Yahweh Elohim was pleased with this confession of weakness and lack of direction, but only because at the same time they were relying with all their heart, soul and strength and on Yahweh Elohim's name, which was his purpose in his promise to Abraham, and on His power. The confession of not knowing what to do was pleasing to God only because they were willing to, in total obedience and with all their strength, seek to do what was asked of them. This prayer makes no sense at all unless both the king and his people had 100% trust in the revelation of the power of their God.
Because the people were sincere they were given a direct answer. This answer is remarkable in that though Jehoshaphat was a warrior and the people might have fought, because they were so humble they are given something very special. A Levite prophet speaks,
And he said, Hearken ye, all Judah, and ye inhabitants of Jerusalem, and thou king Jehoshaphat, Thus saith the LORD unto you, Be not afraid nor dismayed by reason of this great multitude; for the battle is not yours, but God's. To morrow go ye down against them: behold, they come up by the cliff of Ziz; and ye shall find them at the end of the brook, before the wilderness of Jeruel. Ye shall not need to fight in this battle: set yourselves, stand ye still, and see the salvation of the LORD with you, O Judah and Jerusalem: fear not, nor be dismayed; to morrow go out against them: for the LORD will be with you. (2Ch 20:15-17)
The reaction was that the people spontaneously worshipped, indicating they believed and had confidence in the answer.
And Jehoshaphat bowed his head with his face to the ground: and all Judah and the inhabitants of Jerusalem fell before the LORD, worshipping the LORD. (2Ch 20:18)
How long would this last when faced with the reality of going the next day in the cold light of reason to meet three great armies? There would be no success if this was not done in faith. Yahweh would have known if they went prepared to fight. Jehoshaphat the great warrior takes out his people, including those armed, but asks all the people to believe.
They rose early in the morning, and went forth into the wilderness of Tekoa: and as they went forth, Jehoshaphat stood and said, Hear me, O Judah, and ye inhabitants of Jerusalem; Believe in the LORD your God, so shall ye be established; believe his prophets, so shall ye prosper. And when he had consulted with the people, he appointed singers unto the LORD, and that should praise the beauty of holiness, as they went out before the army, and to say, Praise the LORD; for his mercy endures for ever. (2Ch 20:20-21)
In the end, after consultation, the people agree it is best to go forth led by unarmed singers. They find their enemies had turned on each other. The events are a miracle. But the people involved were just like us. They feared like us. They showed us practically how to both seek the strength and the face of Yahweh Elohim. In addition the outline of a powerful prayer that works is given to us. But this prayer won't work unless the heart, soul and strength is committed without a shadow of a doubt.
We must be able to achieve this as Jehoshaphat was not unique. His descendant Hezekiah also showed us how to seek the strength and face of God. We might observe a precise pattern, that helps us understand the thinking of the God of Israel and be humbled.
3)

How Hezekiah sought God's strength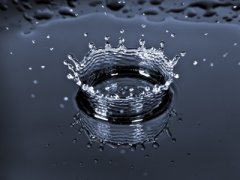 Hezekiah king of Judah begins in an environment of idolatry and achieves great reforms. He re-instates the full worship and law of the God of Israel. He overcomes every opposition, persuading the princes and working with them. They write without apology to bring even people from the northern kingdom of Israel to worship, and they prevailed over even many who laughed Hezekiah to scorn. Hezekiah knew his prayer for the people was heard,
For a multitude of the people, even many of Ephraim, and Manasseh, Issachar, and Zebulun, had not cleansed themselves, yet did they eat the passover otherwise than it was written. But Hezekiah prayed for them, saying, The good LORD pardon every one That prepared his heart to seek God, the LORD God of his fathers, though he be not cleansed according to the purification of the sanctuary. And the LORD hearkened to Hezekiah, and healed the people. (2Ch 30:18-20)
Such was his persuasion the people went out and brake down pagan altars including in the Northern kingdom Israel. He built up the priesthood to teach the Law and rebuilt the Temple. His works were such he received a commendation anyone would be glad of,
And thus did Hezekiah throughout all Judah, and wrought that which was good and right and truth before the LORD his God. And in every work that he began in the service of the house of God, and in the law, and in the commandments, to seek his God, he did it with all his heart, and prospered. (2Chr 31:20-21)
We see that seeking the face of the God of Israel involves actively doing good, right and only accepting truth. We see he and the people were blessed. But then, when this work is established and the people faithful and learning, he and his people were sent a severe trial.
If it was possible, this trial was worse than that sent to Jehoshaphat. Because after all the good work, Hezekiah and the people face the oblivion of the hugely successful Assyrian forces. And in addition, if that was not enough, it seems Hezekiah might not have been too well. He was not in a fit state to lead men into battle, and it appears he also had no successor if he dies in battle. That they don't prepare to fight, rather prepare for siege, indicates the position. Hezekiah says,
Be strong and courageous, be not afraid nor dismayed for the king of Assyria, nor for all the multitude that is with him: for there be more with us than with him: With him is an arm of flesh; but with us is the LORD our God to help us, and to fight our battles. And the people rested themselves upon the words of Hezekiah king of Judah. (2Chronicles 32:7-8)
Hezekiah and the people patiently withstood much directed verbal abuse. It might have worn down those who had no confidence in God. The record says it was so bad that for this cause Hezekiah the king, and the prophet Isaiah the son of Amoz, prayed and cried to heaven. (2Chronicles 32:20)
We are given the detail of king Hezekiah's public prayer. We see that first he gets as close as he can to the place of Yahweh's dwelling, by going to the temple and facing the place where Yahweh Elohim put his name at the time of King Solomon
And Hezekiah received the letter of the hand of the messengers, and read it: and Hezekiah went up into the house of the LORD, and spread it before the LORD. And Hezekiah prayed before the LORD, and said, O LORD God of Israel, which dwells between the cherubims, thou art the God, even thou alone, of all the kingdoms of the earth; thou hast made heaven and earth. LORD, bow down thine ear, and hear: open, LORD, thine eyes, and see: and hear the words of Sennacherib, which has sent him to reproach the living God. Of a truth, LORD, the kings of Assyria have destroyed the nations and their lands, And have cast their gods into the fire: for they were no gods, but the work of men's hands, wood and stone: therefore they have destroyed them. Now therefore, O LORD our God, I beseech thee, save thou us out of his hand, that all the kingdoms of the earth may know that thou art the LORD God, even thou only. (2Kings 19:14-19)
We see a similar pattern. The nation is clearly weak, and the prayer shows a realistic understanding of the lack of strength of the nation. Hezekiah didn't ask the people to be strong because they were great fighters, but because they could rely on the power of Yahweh Elohim. We see the trial developing mental strength and courage in the people. We see Hezekiah clearly both seeking to face Yahweh and also seeking his face by leaning on the purpose of the name of Yahweh Elohim as the only Power among kingdoms. Then in asking for deliverance in faith, with 100% confidence, he seeks the strength and power of the Creator in his prayer.
The nation is delivered in a spectacular manner, by miracle. Hezekiah again has cause to seek Yahweh, when he is told he would die. He knows he has done right and sought God's ways with all his heart. Hezekiah doesn't weakly accept his fate. He cannot leave the house but instead he turns to the wall. As his house is beside the temple, he faces the temple. This is as close as he can attain to seek the face and look toward the place of the name of Yahweh Elohim and he prays.
Then he turned his face to the wall, and prayed unto the LORD, saying, I beseech thee, O LORD, remember now how I have walked before thee in truth and with a perfect heart, and have done that which is good in thy sight. And Hezekiah wept sore. And it came to pass, afore Isaiah was gone out into the middle court, that the word of the LORD came to him, saying, Turn again, and tell Hezekiah the captain of my people, Thus saith the LORD, the God of David thy father, I have heard thy prayer, I have seen thy tears: behold, I will heal thee: on the third day thou shalt go up unto the house of the LORD. And I will add unto thy days fifteen years; and I will deliver thee and this city out of the hand of the king of Assyria; and I will defend this city for mine own sake, and for my servant David's sake. (2Kings 20:2-6)
We can wonder why it was that God afflicted Hezekiah with a terminal disease just at that time, while the city was still in jeopardy from the Assyrians. It is clear he was one of the most faithful kings in a long while. In addition it seems likely that at that time he had no son, so that the promise that David's line would continue seemed also in jeopardy. Yet the result is the example of how Hezekiah sought the strength and face of Yahweh Elohim, and how he was given a great sign on the sundial of Ahaz.
We might not be a king, but each of us might be faced with trial beyond our strength, and with no clear way out. It seems that the Living God, the He Who Will Be the Mighty Ones of Israel, would love to be our Mighty One in specific trials. The pattern is that after setting our heart to seek the ways of God and put our life in order, that God wants to know if we will, in practice, trust him.
4)

The woman of Shunem and us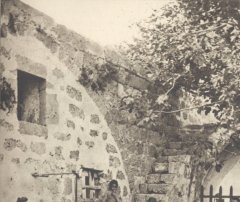 The pattern is repeated in the life of the woman of Shunem. She is given a son as reward for her blessing of Elisha, because she saw the work of Yahweh Elohim and honoured his servant in her good work. Yet Yahweh Elohim takes her son so he dies. She goes to Elisha with a question which is in effect seeking the face of Yahweh. She had been promised a son by no less that Yahweh Elohim.
Then she said, 'Did I desire a son of my lord? did I not say, Do not deceive me?'
Then he said to Gehazi, 'Gird up thy loins, and take my staff in thine hand, and go thy way: if thou meet any man, salute him not; and if any salute thee, answer him not again: and lay my staff upon the face of the child.'
And the mother of the child said, 'As the LORD lives, and as thy soul lives, I will not leave thee. And he arose, and followed her.' (2Kings 4:28-30)
She sought the nearest she could come to the face of Yahweh, in his servant Elisha, and would not leave him, relying on the fact that Yahweh lives, which also includes his strength.
Again the pattern is there. Belief, faith and good works of faith are a beginning but added to this will be always trial beyond strength to test and produce active trust and confidence, which is rewarded.
Oh let the wickedness of the wicked come to an end; but establish the just: for the righteous God tries the hearts and reins. (Psalm 7:9)
The fining pot is for silver, and the furnace for gold: but the LORD tries the hearts. (Proverbs 17:3)
The LORD tries the righteous: but the wicked and him that loves violence his soul hates. (Psa 11:5)
It may be that so much are the wicked hated that they are not tried, merely destroyed at the appropriate time. It takes effort on the part of Yahweh Elohim to mess the lives of the wicked up and to send trials of the right order to the righteous.
Paul confesses his own experience.
But as we were allowed of God to be put in trust with the gospel, even so we speak; not as pleasing men, but God, which tries our hearts. (1Thess 2:4).
When writing to the Hebrews he summarises the entire history of the Hebrew nation, from kings to women. Once it is established that you are a servant of the God of Israel setting your heart to seek him and are favoured of him, then he works with you in your life,
And ye have forgotten the exhortation which speaks unto you as unto children, My son, despise not thou the chastening of the Lord, nor faint when thou art rebuked of him: For whom the Lord loves he chastens, and scourges every son whom he receives. If ye endure chastening, God deals with you as with sons; for what son is he whom the father chastens not? But if ye be without chastisement, whereof all are partakers, then are ye bastards, and not sons. (Hebrews 12:5-8)
Jehoshaphat was rebuked and sought to do better.
Now no chastening for the present seems to be joyous, but grievous: nevertheless afterward it yields the peaceable fruit of righteousness unto them which are exercised thereby. Wherefore lift up the hands which hang down, and the feeble knees; And make straight paths for your feet, lest that which is lame be turned out of the way; but let it rather be healed. (Hebrews 12:11-13)
It seems that there are only two ways for the servants of the living God, to do good or evil,
And he did evil, because he prepared not his heart to seek the LORD. (2Chronicles 12:14)
To do good, one must seek Yahweh with the whole heart. And when in the inevitable trouble comes to seek his strength and face. The psalmist gave us a song for the people in the nation of the living God, among the supposed servants, which makes us understand life is directed by trial and full of deliverance, until the final deliverance when there is no more oppression. It takes a certain kind of trust in confidence to commit all your ways and life to God. But those who do are given a promise that no less than God himself will prepare their heart, and hear them.
Why stand thou afar off, O LORD? why hide thou thyself in times of trouble?
The wicked in his pride doth persecute the poor: let them be taken in the devices that they have imagined. For the wicked boasts of his heart's desire, and blesses the covetous, whom the LORD abhors.
The wicked, through the pride of his countenance, will not seek after God: God is not in all his thoughts.
His ways are always grievous; thy judgments are far above out of his sight: as for all his enemies, he puffs at them. He has said in his heart, I shall not be moved: for I shall never be in adversity. His mouth is full of cursing and deceit and fraud: under his tongue is mischief and vanity. He sits in the lurking places of the villages: in the secret places doth he murder the innocent: his eyes are privily set against the poor. He lies in wait secretly as a lion in his den: he lies in wait to catch the poor: he doth catch the poor, when he draws him into his net. He crouchs, and lowers himself, that the poor may fall by his strong ones. He has said in his heart, God has forgotten: he hides his face; he will never see it.
Arise, O LORD; O God, lift up thine hand: forget not the humble. Wherefore doth the wicked contemn God? he has said in his heart, 'Thou wilt not require it'.
Thou hast seen it; for thou behold mischief and spite, to requite it with thy hand: the poor commits himself unto thee; thou art the helper of the fatherless. Break thou the arm of the wicked and the evil man: seek out his wickedness till thou find none.
The LORD is King for ever and ever: the heathen are perished out of his land. LORD, thou hast heard the desire of the humble: thou wilt prepare their heart, thou wilt cause thine ear to hear: To judge the fatherless and the oppressed, that the man of the earth may no more oppress. (Psalm 10:1-18)
There is a wisdom in knowing by experience what the Pslamist writes, that the world, which wants only to see themselves as 'wonderful', kicks at. Many people seek their own good, not what God wants. God doesn't desire we have material 'success', but rather that he may shape us to his glory (and our eternal good). In the end there is nothing which is not in the power of Yahweh Elohim, for all our lives are in his hand, day to day,
Evil men understand not judgment: but they that seek the LORD understand all things. (Proverbs 28:5)
The active seeking of God's ways gives wisdom. Those that have this understanding know by experience why the scripture is full of instances of rejection and endurance, from Abel, to the Apostle Paul and the captivity of John which gave to us the book of Revelation.
Because there is a principle that inheritance is not without suffering. When speaking of Messiah, the writer to the Hebrews makes the point that Y'shua who always saw the face of his Father, was presented with suffering, to perfect him for his role.
For it became him, for whom are all things, and by whom are all things, in bringing many sons unto glory, to make the captain of their salvation perfect through sufferings. (Hebrews 2:10)
More than an example, to lesser and greater degrees each of his servants who seek God's face continually and who seek to follow Y'shua's ways must also be presented with opportunity to call on the Name and power, and opportunity to trust implicitly in Yahweh Elohim's strength, in order to be perfected,
But rejoice, inasmuch as ye are partakers of Christ's sufferings; that, when his glory shall be revealed, ye may be glad also with exceeding joy. (1Peter 4:13)
For more see Conviction