Thanksgiving
13th October 2012, mgh
1)

Y'shua is Thanked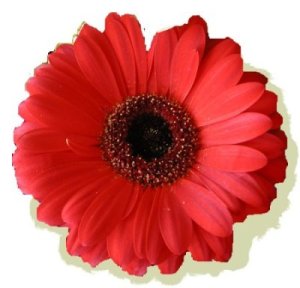 Luke recounts two incidents in which thanksgiving is a noteworthy feature. In many cases we do not read of the thankfulness of those who were cured of disease and sickness. The two incidents related here also demonstrate very important principles.
In the first example from Luke 18 a blind man cries out to Y'shua and pleads for mercy and Y'shua asks what he wants. The blind man requests that he might be cured of his blindness.
Y'shua tells the man that his faith has saved him. Belief and faith are often features associated with the cures and miracles recorded in the New Testament. The man had also cried out for mercy which was a sign of his humility. This incident is recorded in Luke 18.
And it came to pass, that as he was come nigh unto Jericho, a certain blind man sat by the way side begging: And hearing the multitude pass by, he asked what it meant. And they told him, that Jesus of Nazareth passed by.
And he cried, saying, Jesus, thou Son of David, have mercy on me.
And they which went before rebuked him, that he should hold his peace: but he cried so much the more, Thou Son of David, have mercy on me.
And Jesus stood, and commanded him to be brought unto him: and when he was come near, he asked him, Saying, What wilt thou that I shall do unto thee? And he said, Lord, that I may receive my sight. And Jesus said unto him, Receive thy sight: thy faith has saved thee.
And immediately he received his sight, and followed him, glorifying God: and all the people, when they saw it, gave praise unto God. (Luke 18:35-43)
In the same chapter Y'shua relates a parable that emphasises the importance of humility. The Pharisee exhibited pride and arrogance. In contrast the publican displays remorse and realising his weaknesses is humbled and cries out for mercy.
And he spoke this parable unto certain which trusted in themselves that they were righteous, and despised others: Two men went up into the temple to pray; the one a Pharisee, and the other a publican. The Pharisee stood and prayed thus with himself, God, I thank thee, that I am not as other men are, extortioners, unjust, adulterers, or even as this publican. I fast twice in the week, I give tithes of all that I possess.
And the publican, standing afar off, would not lift up so much as his eyes unto heaven, but smote upon his breast, saying, God be merciful to me a sinner. I tell you, this man went down to his house justified rather than the other: for every one that exalts himself shall be abased; and he that humbles himself shall be exalted. (Luke 18:9-14)
The following account in Luke 17 presents another contrast which should make us stop and consider for a moment. Here ten lepers cry out for help. They also request that Y'shua have mercy on them. However there are different responses, despite the fact that all the men are cured.
And it came to pass, as he went to Jerusalem, that he passed through the midst of Samaria and Galilee. And as he entered into a certain village, there met him ten men that were lepers, which stood afar off: And they lifted up their voices, and said, Jesus, Master, have mercy on us.
And when he saw them, he said unto them, Go show yourselves unto the priests. And it came to pass, that, as they went, they were cleansed. And one of them, when he saw that he was healed, turned back, and with a loud voice glorified God, And fell down on his face at his feet, giving him thanks: and he was a Samaritan.
And Jesus answering said, Were there not ten cleansed? but where are the nine? There are not found that returned to give glory to God, save this stranger. And he said unto him, Arise, go thy way: thy faith has made thee whole. (Luke 17:11-19)
Of the ten men only one, a Samaritan, returned in humility and joy, falling down on his face to the ground to offer thanks. Does this reflect human nature? Do men readily offer thanks for the many benefits that they might receive? Are they even aware of the good gifts they receive?