Daily Bread
7th November 2021, hej,mgh
1)

Thou shalt not live by bread alone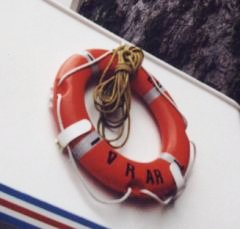 Jesus, or as he was known in Hebrew, Y'shua, said when asked to make bread of stones,
"thou shalt not live by read alone but by every word out of the mouth of Yahweh"
There are a number of Bible reading plans. This plan here has three Bible readings which if followed will take a person once through the Old Testament and twice through the New Testament.
Great themes
There are great themes in the scripture. By taking three passages and comparing them we can see an idea that occurs not just once, but may times, is something that is so precious to Yahweh that it is a thread that runs throughout His word.
Great events
But there is more, as many of the Gentile servants of Yahweh read the Word to this plan worldwide and have done so since the plan was disseminated, over history there is a commentary on global events to those who follows the Master's command to "watch".
The following has .pdf documents for each day examining the great themes, and commentary on significant events and what the scripture said on that day. Like this website, this article is a work in progress.
2)

January

1 January- Commentary here

Links to events below on this day 1 January 1863: Lincoln's Emacipation Proclamation

2 January Commentary 1 here, Commentary 2 here

3 January- On this day. Commentary here Links to events below

5 January- On this day. Commentary here Links to events below

5 January 1895: Alfred Dreyfus stripped of rank

18 January- On this day. Commentary here

Though England had already virtually abolished slavery in its dominions in 1833, there were many slaves in the Americas. Abraham Lincoln made the proclaimation which he knew was against majority opinion, under his authority as a military commander. It might have helped the Union, as freed slaves joined the cause. Lincoln's famous Gettysburg Address of November 1863 spoke of it as "new birth of freedom". But the theme of the three readings of January 1 is 'the book of the generations'

Genesis 1 "In the beginning God created the heaven and the earth."(1) "God said, Let us make man in our image, after our likeness" underlining that all men are one blood, and created by God. "God blessed them, and God said unto them, Be fruitful, and multiply, and replenish the earth, and subdue it: and have dominion over the fish of the sea,.. fowl of the air, and over every living thing that moveth upon the earth."(26-28) but not to oppress others made also after the 'likness'.

Psalm 2 "He that sitteth in the heavens shall laugh:..Yet have I set my king upon my holy hill of Zion. I will declare the decree: the LORD hath said unto me, 'Thou art my Son; this day have I begotten thee. Ask of me, and I shall give thee the heathen for thine inheritance, and the uttermost parts of the earth for thy possession.'" (4-8) The day was one of joy and laughter, that day people were new born as free. Though there is no other freedom than that obtained in being born again, though the son.

Matthew 1|2 "The book of the generation of Jesus Christ, the son of David, the son of Abraham"(1), which was a time of rejoicing as "The star went before them, 'When they saw the star, they rejoiced with exceeding great joy.'(9-10)to top

In a case which exposed anti-Semitism in France, Dreyfus was wrongfully convicted of espionage. The events of the day when he was publically removed from being an officer also exposed anti-semitism. On each anniversary these words regarding making judgment and the role of the sons of Shem might be pondered.

Genesis 9 And he said, "Blessed be the LORD God of Shem; and Canaan shall be his servant. God shall enlarge Japheth, and he shall dwell in the tents of Shem; and Canaan shall be his servant. (Gen 9:26-27)
3) February
1 February - on this day
2 february - Cyclone Yasi
7 February- On this day. Commentary here
7 February 1992 Treaty of Maastricht (Treaty on European Union (TEU))
22 February- On this day. Commentary here
22 February 2011 Christchurch earthquake
A significant treaty signed by the representatives of all European governments, which paved the way for the common currency, the Euro and the supra-national institutions requried for the entity of the European Union. It is referred to as the three pillar structure of the European Union.
Exodus 15 A song of deliverance after going through waters, "Fear and dread shall fall upon them; by the greatness of thine arm they shall be as still as a stone; till thy people pass over, O LORD, till the people pass over, which thou hast purchased." (Exo 15:14-17) The waters were bitter, but "There he made for them a statute and an ordinance, and there he proved them? (E15:25).
Psalm 69?Save me, O God; for the waters are come in unto my soul... I am come into deep waters, where the floods overflow me. I am weary of my crying: my throat is dried: they that would destroy me, being mine enemies wrongfully, are mighty: should I restore that which I took not away? (P69:1-4) But as for me, my prayer is unto thee, Yahweh, in an acceptable time: O God, in the multitude of thy mercy hear me, in the truth of thy salvation. out of the deep waters, let not the waterflood overflow me (P69:14) Let their table become a snare before them: and that which should have been for their welfare, let it become a trap. Let their eyes be darkened, that they see not; and make their loins continually to shake." (Psa 69:22-23)
Waters are symbolic of "peoples, multitudes, nations and languages" (Rev 17:15) and Europe is the deep waterflood which will seek to overflow Israel. On this day it began to become mighty, but the waters will be held in obeyance until God's people pass over.
4)

March

11 March 2011: Earthquake & Tsunami Northern Japan

11 March

The 7th biggest recorded earthquake, and the 5th largest this century, struck in the afternoon creating a 10m high wave and a 4m high Tsunami innundating the coasts of Japan, showing just how small humans are. The earthquake was described as causing shaking for some time, and left many people visibly trembling. The Tsunami affected much of the Pacific.

Psalm 2 "Thou puttest away all the wicked of the earth like dross: therefore I love thy testimonies. My flesh trembleth for fear of thee; and I am afraid of thy judgments. AIN. ... Mine eyes fail for thy salvation, and for the word of thy righteousness... I am thy servant; give me understanding, that I may know thy testimonies. It is time for thee, LORD, to work: for they have made void thy law. Therefore I love thy commandments above gold; yea, above fine gold." (Psa 119:119-127)

It is an observation that events in the political world are mirrored in the natural. The world trembles for the power unleased, and we might expect to see the Work of God in sudden change of a political earthquake in the nations, who have made void God's law (the Torah, including the commandments and the promises to the Fathers). For more see Powers of heaven shall be shaken
5)

April

3 April- On this day Commentary Only by Pride comes Contention, Live by Faith

3 April, 1978: Heyerdahl Burns "Tigris" Reed Ship to Protest War

4 April- On this day Commentary here

5 April- On this day Commentary here

10 April- On this day Commentary here

10 April, 2010: Polish Leaders including President Killed in Air Crash in Russia

Heyerdahl emerges as the reed-boat Amassador to the world in writing an open letter to the United Nations arging for world co-operation, "We are grateful to the Secretary-General for the permission to have sailed under United Nations' flag... We are able to report that in spite of different political views, we have lived and struggled together in perfect understanding and friendship, shoulder to shoulder in cramped quarters through calm and storms, always according to the ideals of the United Nations: cooperation for joint survival... Today we burn our proud ship.. to protest against inhuman elements in the world of 1978 to which we have come back as we reach land after sailing the open seas. Now we are forced to stop at the entrance to the Red Sea. Surrounded by military airplanes and warships from the world's most civilized and developed nations, we have been denied permission by friendly governments, for reasons of security, to land anywhere, but in the tiny, and still neutral, Republic of Djibouti. Elsewhere around us, brothers and neighbors are engaged in homicide with means made available to them by those who lead humanity on our joint road into the third millennium.... those of us still alive open our eyes and minds to the desperate need of intelligent collaboration to save ourselves and our common civilization from what we are about to convert into a sinking ship." (see here

Numbers 17 And the children of Israel spake unto Moses, saying, "Behold, we die, we perish, we all perish." (Num 17:12) This echoes Heyerdahl's cry.

Proverbs 13The light of the righteous rejoices: but the lamp of the wicked shall be put out (P13:9). (As the world saw the flames of the reeds go out we might ponder that) only by pride cometh contention: but with the well advised is wisdom.(P13:10) A wicked messenger falls into mischief: but a faithful ambassador is health. (P13:17)

We ponder the significance of this event here. The portion for the day speaks much of God's will and kings.

Proverbs 20 Man's goings are of the LORD; how can a man then understand his own way?

John 1 All things were made by him; and without him was not any thing made that was made. (J1:3)
6)

May

14 May On this day-Link to commentary, Links to events below

14 May, 1948: Declaration of Independence of the State of Israel
7)

June

1 June Commentary here

2 June Commentary here

3 June Commentary here

4 June Commentary here

5 June Commentary here

6 June On this day Commentary here

6 June 1967: the six day war: war begins with Jordan

7 June On this day- Commentary here Links ot events below

7 June 1967: Jews capture Jerusalem

6 June 1967: the six day war: war begins with Jordan

On 5th Jordan shelled Israel, who did not want to fight Jordan. After a Jordanian artillery attack on western Jerusalem, on the 6th Israel organized and attack led by Dayan on Jordan's position, and that afternoon, their Air Force destroyed much of the Jordanian Air Force. Not wanting to damage the old city, the Jewish forces encired it.

Judges 1 "the children of Israel asked the LORD, saying, Who shall go up for us against the Canaanites first, to fight against them? And the LORD said, Judah shall go up: behold, I have delivered the land into his hand."(1:1-2) "Now the children of Judah had fought against Jerusalem, and had taken it, and smitten it with the edge of the sword, and set the city on fire. And afterward the children of Judah went down to fight against the Canaanites, that dwelt in the mountain, and in the south, and in the valley. And Judah went against the Canaanites that dwelt in Hebron:"(1:8-10) which was encouraging, as was these were thea areas Isarel bagan to battle for on that day. "Also Judah took Gaza with the coast thereof, and Askelon with the coast thereof, and Ekron with the coast thereof. And the LORD was with Judah; and he drave out the inhabitants of the mountain;.. And the children of Benjamin did not drive out the Jebusites that inhabited Jerusalem; but the Jebusites dwell with the children of Benjamin in Jerusalem unto this day."(1:18-21) Which as events since have revealed Isarel has been shown to have repeated history.

Isaiah 30 "Woe to the rebellious children, saith the LORD, that take counsel, but not of me; and that cover with a covering, but not of my spirit, that they may add sin to sin: That walk to go down into Egypt, and have not asked at my mouth; to strengthen themselves in the strength of Pharaoh, and to trust in the shadow of Egypt!" (1-2) But not withstanding that "For the people shall dwell in Zion at Jerusalem: thou shalt weep no more: he will be very gracious unto thee at the voice of thy cry; when he shall hear it, he will answer thee. And though the Lord give you the bread of adversity, and the water of affliction, yet shall not thy teachers be removed into a corner any more, but thine eyes shall see thy teachers:"(19-20)

Hebrews 13 As the heart pondered events that day, "Remember them that are in bonds, as bound with them; and them which suffer adversity, as being yourselves also in the body." (13:3)"For here have we no continuing city, but we seek one to come."(13:14)

7 June 1967: Jewish forces enter Jerusalem, beginning Jewish rule

There was heavier fighting between Israel and Jordan on the 7th June, Jews capturing the fortress of Latrun at daybreak and Mount Scopus was linked to Jerusalem. The Israeli Air Force destroyed the Jordanian reinforcements coming from Jericho to Jerusalem. Dayan worried that the UN would declare a ceasefire decided to capture Jerusalem using paratroopers who entered the Old City appropriately through the Lion's Gate and who first captured the Western Wall and the Temple Mount. These Paratroopers fought the Jordanian defenders street-by-street and hand-to-hand so as to not damage the city. Thus note how the events that day repeated history and fulfilled prophecy that might be read that day,

Judges 2|3"And an angel of the LORD came up from Gilgal to Bochim, and said, 'I made you to go up out of Egypt, and have brought you unto the land which I sware unto your fathers; and I said, I will never break my covenant with you. And ye shall make no league with the inhabitants of this land; ye shall throw down their altars: but ye have not obeyed my voice: why have ye done this?'(2:1-2) Because that this people hath transgressed my covenant which I commanded their fathers, and have not hearkened unto my voice; I also will not henceforth drive out any from before them of the nations which Joshua left when he died: That through them I may prove Israel, whether they will keep the way of the LORD to walk therein, as their fathers did keep it, or not." (2:20-22) From this we might note why so many were inherited that became a thorn.. "to teach them war"(3:2)

Isaiah 31 "Woe to them that go down to Egypt for help; and stay on horses, and trust in chariots, because they are many; and in horsemen, because they are very strong; but they look not unto the Holy One of Israel, neither seek the LORD! Yet he also is wise, and will bring evil, and will not call back his words: but will arise against the house of the evildoers, and against the help of them that work iniquity. Now the Egyptians are men, and not God; and their horses flesh, and not spirit. When the LORD shall stretch out his hand, both he that helpeth shall fall, and he that is holpen shall fall down, and they all shall fail together."(1-3) Already at that time Egypt was shown to be weak, and Jordan who desired to "help" Egypt had its air force destroyed. "For thus hath the LORD spoken unto me, Like as the lion and the young lion roaring on his prey," it was the Lion gate the Jewish Paratroopers entered, "when a multitude of shepherds is called forth against him, he will not be afraid of their voice," which was the UN and Dayan was not afraid of their voice, " nor abase himself for the noise of them: so shall the LORD of hosts come down to fight for mount Zion, and for the hill thereof. As birds flying, so will the LORD of hosts defend Jerusalem;" first they knocked out Jordan's air force, " defending also he will deliver it;" when the air force removed the Jordanian reinforcements, "and passing over he will preserve it."(4-5) which was fulfilled when air superiority allowed Isarel to maintain their gains, and prevented damage to Jerusalem. The bessign of air superiority was established in the very first part when by miracle Israel could destory Egypt's air force- on the ground. Speaking of things above that 'come down', the New Testament reading,

James 1 "Every good gift and every perfect gift is from above, and cometh down from the Father of lights, with whom is no variableness, neither shadow of turning. Of his own will begat he us with the word of truth, that we should be a kind of firstfruits of his creatures."(17-18) To be part of the 'firstborn son', the son, by a great deliverence, brought out of Egypt.to top

For more on as Birds Flying"
8)

July

1 July Commentary here

2 July Commentary here

3 July Commentary here

4 July Commentary here

5 July Commentary here

6 July Commentary here

7 July Commentary here

8 July Commentary here

9 July Commentary here

10 July Commentary here

11 July Commentary here

12 July Commentary here

13 July Commentary here

14 July Commentary here

15 July Commentary here

16 July Commentary here

17 July Commentary here

18 July Commentary here

19 July Commentary here

20 July Commentary here

21 July Commentary here

22 July Commentary here

23 July Commentary here

24 July Commentary here

25 July Commentary here

26 July Commentary here

27 July Commentary here

29 July Commentary here

30 July Commentary here

31 July Commentary here
9)

August
10)

September

11 September On this day – Link to commentary

Link to events

11 September 2001:World Trade Centre and Pentagon Terrorist attack
11)

October

24 October Stand Ye and See the Salvation of Yahweh

24 October Thou Rulest over all Kingdoms

25 October The Fiery Furnace

26 October Most High Rules in the Kingdoms of Men

27 October Silver & Gold have I none- such as I have I give thee

27 October Why transgress that ye cannot prosper?
12)

November

1 November Thy words were heard

2 November Helped with a little Help

Events 2 November 1917:Balfour declaration. For more

3 November A time of Trouble

4 November The Sons of the Living God

5 November I make a covenant for them

6 November Return and Seek Yahweh their God

7 November My People are destroyed for lack of Knowledge

8 November Strange Children

9 November On this Day– Come let us return unto Yahweh

Link to events on day 9 November 1938: Kristallnacht

14 November On this Day– What Great Conflict I have for You

30 November On this Day– Commentary here Link to events below

30 November 2010: USA embarrassed by Diplomatic revelations Wikileaks

This day is thought to mark the beginning of the Holocaust. In fact serious persecution began in 1933 with attacks on Jews increasing notably in Palestine, and beginning again on a large scale in Europe. On the 9th Noevember 1938 a modern dramatic pogrom occurred which was authorized by the authorties, which shocked some of the world. Jewish people, businesses, homes, hospitals, and schools were attacked in Germany and Austria, with many windows being broken, giving the name 'Kristallnacht'. "Over 1,000 synagogues were burned (95 in Vienna alone) and over 7,000 Jewish businesses destroyed or damaged." "30,000 were arrested and incarcerated in concentration camps." "Martin Gilbert writes that no event in the history of German Jews between 1933 and 1945 was so widely reported as it was happening." Wikipedia.

But the darkest part was a bit hidden, except to those who knew. While Britain allowed 'Kindertransport' after Kristallnacht, they had begun on Kristallnacht the process that would restrict Jewish entry to Palestine, which Britain had named as their 'national home'.
The report of the Woodhead Commission on the partition of the British Mandate of Palestine into a Jewish and an Arab State was presented to the British parliament and published on November 9, the day of the Kristallnacht. Wikipedia
Each year as the world remembers we may read in the daily portion of the Bible, the following,
Ezra records the work of those who hated the Jews, "Now when the adversaries of Judah and Benjamin heard that the children of the captivity builded the temple unto the LORD God of Israel they ?weakened the hands of the people of Judah, and troubled them in building," (Ezra 4:1,4).
Only once the fence is taken away from God's people may others smite them. When they are smitten God knows many will return to him (as we do also!). Hosea wrote, "Come, and let us return unto Yahweh: for he hath torn, and he will heal us; he hath smitten, and he will bind us up. After two days will he revive us: in the third day he will raise us up, and we shall live in his sight. (Hosea 6:1-2) for your goodness is as a morning cloud, and as the early dew it goes away... I have slain them by the words of my mouth: For I desired mercy, and not sacrifice; and the knowledge of God more than burnt offerings. (Hosea 6:4-6)
In 1938, after 2000 years the Jewish nation is to be revived, after passing through a narrow place of suffering. It is far better to fall into the hands of God than man. See here for how the Jewish national sufferings from 1933 end the 2000 years where the people of Israel were not a nation.
God does not require rituals, but service from the heart. The great suffering of persecution and war made many rethink ritual and seek truth. If the Germans began the suffering, in many ways they in the end they suffered so much that many repented of anti-Semitism. By the end of the war most German cities had been destroyed. In the firestorms from bombing many German civilians were incinerated. The majority had had no pity and so they were divided for 40 years, with half being left to live in fear.
30 November 2012: Isarel reacts to PA UN vote by approving new housing
30 November 2010: USA embarrassed by Diplomatic revelations Wikileaks
The major international events on that day were commented on in the Bible portion indicating that the substance and effects were known, if not orchestrated, by Yahweh Elohim
Esther 7|8 records the day in Persia (Iran) of the reversal of law in the superpower of the day for the rescue of the Jews from the evil plot of Haman the Agagite. It records the days where the machinations of Haman unravelled. Haman might be like the leader of Iran.
Obadiah 1 has much to say regarding Esau, who being the brother of Jacob ought to have known of the promises, but who despised them. In such a way the USA administration ought to have known of the promises to Israel. The comment on the events on the day is damning
1. "We have heard a rumour from the LORD, and an ambassador is sent among the nations"- on this day what were secret diplomatic messages are sent out to all the nations.
2. "Behold, I have made you small among the nations: thou art greatly despised." The USA is embarrassed and likely not to be trusted.
3. "The pride of thine heart has deceived thee," relating to peace in Israel "thou that dwells in the clefts of the rock, whose habitation is high; that saith in his heart, "Who shall bring me down to the ground?"
4. "as the eagle...thy nest among the stars" which are both symbols of the arrogance of the USA.
6. "How are the things of Esau searched out! how are his hidden things sought up!" The most startling revelations were how Saudi Arabia wanted the USA to attack Iran and told them "to cut off the head of the snake". That Jordan and Bahrain wanted Iran's nuclear programme to be ended even with a military strike and that United Arab Emirates and Egypt believed Iran evil. In all this the USA administration's de-facto alliance with Esau (the 'palestinians') is revealed in that even given such support little action is taken.
7. "All the men of thy confederacy have brought thee even to the border: the men that were at peace with thee have deceived thee," It is shown that Quatar's leadership lied to the Iranians and vice versa .And they "prevailed against thee; they that eat thy bread have laid a wound under thee" where it was revealed that the USA bugged and/or intended to bug its allies: and the US leaders refused to speak on it as "there is none understanding in him."
8. "Shall I not in that day, saith the LORD, destroy the wise men out of Edom, and discernment out of the mount of Esau?" The diplomatic wisdom of the Arab inheritors of Edom and the USA is being destroyed
9. "Thy mighty men, O Teman, shall be dismayed" as they ought to be by the revelations. Though the leader of Iran called them a ploy.
10.For thy violence against thy brother Jacob shame shall cover thee, and thou shalt be cut off for ever."
11. "In the day that thou stood on the other side, (in negotiations) in the day .. foreigners entered into his gates, and cast lots upon Jerusalem, even thou were as one of them." As the uSA leadership desires to do..with the inspiration of the Vatican.
15. "For the day of the LORD is near upon all the heathen: as thou hast done, it shall be done unto thee: thy reward shall return upon thine own head." as they sought to embarrass Israel , so they are embarrassed.
16. "But upon mount Zion shall be deliverance, and there shall be holiness; and the house of Jacob shall possess their possessions. And the house of Jacob shall be a fire, and the house of Joseph a flame, and the house of Esau for stubble, and they shall kindle in them, and devour them; and there shall not be any remaining of the house of Esau; for the LORD hath spoken it."
Israel though unhappy at the processs, was not unhappy at the revelations because they had hoped that what was said by the Arab nations who supported action against Iran in private would be one day made public. The evidence proves that many Arab states do not have the perception that Israel is the threat to ME peace.
One surprising statement in a leaked cable came from Qatar's Amir Hamad bin Khalifa, who told U.S. Senator John Kerry last February, "When you consider that many in the region perceive that Hizbullah drove Israel out of Lebanon and Hamas kicked them…out 'of the small piece of land called Gaza,' it is actually surprising that the Israelis still want peace." http://www.israelnationalnews.com/News/news.aspx/140929
Hebrews 3|4|5 notes a warning that speaks to the servants of Christ in this generation, "I was grieved with that generation, and said, They do always err in their heart; and they have not known my ways...hardened through the deceitfulness of sin" (Hebrews 3:10-13). That the USA leadership is clueless, is implied in that even for the servants, "Strong meat belongs to them that are of full age, even those who by reason of use have their senses exercised to discern both good and evil."(Hebrew 5:14). to top
30 November 2012: Isarel reacts to PA UN vote by approving new housing
From the BBC "Some 138 members of the assembly, including many EU states, Russia, China, India and Brazil voted in favour of recognising the Palestinians as a non-member observer state. Israel the US and seven other states, including Canada, Czechosolvakia, the Marshall Islands, Panama, Micronesia, Naru and Palau voted against the resolution. Forty-one nations including the UK and Germany abstained. "The General Assembly is called upon today to issue a birth certificate of the reality of the State of Palestine," Mr Abbas told the assembly in New York shortly before the vote."
From Yahoo JERUSALEM (Reuters) - Hours after the United Nations voted overwhelmingly to grant de-facto statehood to Palestine, Israel responded on Friday by announcing it was authorizing 3,000 new settler homes in the West Bank and East Jerusalem.
Obadiah 1 speaks of Esau, who being the brother of Jacob knew of the promises. See how events at the UN match the prophecy, as the PA rises up (as Edom did) when there is no substance.
The vision of Obadiah. Thus saith the Lord GOD concerning Edom; We have heard a rumour from the LORD, and an ambassador is sent among the heathen, "Arise ye, and let us rise up against her in battle." (Obadiah 1:1)
The pride of thine heart hath deceived thee, thou that dwellest in the clefts of the rock, whose habitation is high; that saith in his heart, Who shall bring me down to the ground? Though thou exalt thyself as the eagle, and though thou set thy nest among the stars, thence will I bring thee down, saith the LORD. (Obadiah 1:3-4)
The PA, as an inheritor of Edom, being on the mountains of Israel has put its nest amoung the stars at the UN. It is as high as the 'eagle' which refernces the USA, the land where the UN sits. With no land or other aspects of state, it is treated as a state (a star). Just as all the world hears, and Isarel reacts by building, the answer to the events at the UN is given.
Shall I not in that day, saith the LORD, even destroy the wise men out of Edom, and understanding out of the mount of Esau? And thy mighty men, O Teman, shall be dismayed, to the end that every one of the mount of Esau may be cut off by slaughter. For thy violence against thy brother Jacob shame shall cover thee, and thou shalt be cut off for ever. (Obadiah 1:8-10)
For the day of the LORD is near upon all the heathen: as thou hast done, it shall be done unto thee: thy reward shall return upon thine own head. For as ye have drunk upon my holy mountain, so shall all the heathen drink continually, yea, they shall drink, and they shall swallow down, and they shall be as though they had not been. But upon mount Zion shall be deliverance, and there shall be holiness; and the house of Jacob shall possess their possessions. And the house of Jacob shall be a fire, and the house of Joseph a flame, and the house of Esau for stubble, and they shall kindle in them, and devour them; and there shall not be any remaining of the house of Esau; (Oba 1:15-18)
The prophecy specifically speaks of those of Edom being on God's holy mountain. The PA UN bid was about who owns the mountains of Israel. The result is that Jacob shall be a fire. The annoucment of the new housing in Jerusalem proved to be a political incendiary. to top
13)

December

4 December On this Day– Link to commentary, Links to events below

4 December 2010: Fires in Mt Carmel, Israel

5 December On this Day– Link to commentary, Links to events below

5 December 2010: Fires continue Mt Carmel, Israel

11 December On this Day– Link to commentary, Links to events below

11 December 1917: Allenby enters Jerusalem

16 December On this day- Commentary here

28 December On this day- Commentary here, Links to events below

28 December 1908: Messina Earthquake

28 December 1989: Earthquakes in diverse Places

This event was unprecedented as in a time normally of winter rain, after the nation praying for rain, there was instead the worst fires Israel had experienced with over 40 emergency services rescuers killed, and at least two kibbutz damaged, and many made homeless. One might expect that there was purpose in the lack of rain and the fire, though humans must be responsible for their actions, as certainly the 40 killed were not more wicked than others. This at a time when Israel's leadership was still thinking of an exchange 'deal' with the USA for a second freeze to stop building on the mountains of Israel, and while peace talks were still by some considered 'in progress'.

Job 5 Eliphaz the Temanite's words speak to the situation,
Although affliction cometh not forth of the dust, neither doth trouble spring out of the ground; Yet man is born unto trouble, as the sparks fly upward. I would seek unto God, and unto God would I commit my cause: Which doeth great things and unsearchable; marvellous things without number: Who giveth rain upon the earth, and sendeth waters upon the fields: (Job 5:6-10)
Though many in Israel had prayed and fasted for rain, trouble came, and there was no water sent to the fields. Why? "Behold, happy is the man whom God correcteth: therefore despise not thou the chastening of the Almighty": (Job 5:17)
Though Arabs sought to do evil, evil might not come of it, as "He taketh the wise in their own craftiness: and the counsel of the froward is carried headlong. They meet with darkness in the daytime, and grope in the noonday as in the night." (Job 5:13-14).
Micah 1 Eliphaz was speaking of the sparks of fire and trial, but Micah goes further,
For, behold, the LORD cometh forth out of his place, and will come down, and tread upon the high places of the earth. And the mountains shall be molten under him, and the valleys shall be cleft, as wax before the fire, and as the waters that are poured down a steep place. (Mic 1:3-4)
The reason for the fire is idolatry, "the transgression of Jacob is all this, and for the sins of the house of Israel. What is the transgression of Jacob? is it not Samaria? and what are the high places of Judah? are they not Jerusalem?" (Micah 1:5)
all the hires thereof shall be burned with the fire, and all the idols thereof will I lay desolate: for she gathered it of the hire of an harlot, and they shall return to the hire of an harlot. (Mic 1:7)
Israel hired planes of all nations, even its enemies, to fight the fire. Like Job the Rabbi sought good by prayer and fasting,
For the inhabitant of Maroth (Bitter) waited carefully for good: but evil came down from the LORD unto the gate of Jerusalem. (Mic 1:12)
Hebrews 11 speaks of great faith "the evidence of things not seen".. "Through faith we understand that the worlds were framed by the word of God, so that things which are seen were not made of things which do appear. By faith Abel offered unto God a more excellent sacrifice than Cain, by which he obtained witness that he was righteous, God testifying of his gifts: and by it he being dead yet speaketh." (Heb 11:1-4) which indicates that death is no barrier to the good that a person might achieve. The issue of the land is raised,
These all died in faith, not having received the promises, but having seen them afar off, and were persuaded of them, and embraced them, and confessed that they were strangers and pilgrims on the earth. For they that say such things declare plainly that they seek a country. (Heb 11:13-14)
A fire reminds all on earth that nothing will remain, it is not this land, even though it is promised all are pilgrims in it, waiting to inherit the city prepared of God, in the same land they walked in – but "better". The example of the faithful,
Quenched the violence of fire, escaped the edge of the sword, out of weakness were made strong, waxed valiant in fight, turned to flight the armies of the aliens. (Heb 11:34)
Job 6|7 Job speaks of a time of trouble,
"Oh that my grief were throughly weighed, and my calamity laid in the balances together! For now it would be heavier than the sand of the sea: therefore my words are swallowed up. For the arrows of the Almighty are within me, the poison whereof drinketh up my spirit: the terrors of God do set themselves in array against me." (Job 6:2-4)
There was a general call to pray for rain, and the end of the fire, "Oh that I might have my request; and that God would grant me the thing that I long for!" (Job 6:8) Isarel's leaders spoke of their being no shame in seeking help, but it was written, "Is not my help in me? and is wisdom driven quite from me?" (Job 6:13). It was known also that the task was made worse by Arabs lighting fires,
My brethren have dealt deceitfully as a brook, and as the stream of brooks they pass away; (Job 6:15)
There seems some wisdom in the thought that no other nation would be tried such as this,
What is man, that thou shouldest magnify him? and that thou shouldest set thine heart upon him? And that thou shouldest visit him every morning, and try him every moment? (Job 7:17-18)
Micah 2: speaks against an evil which might be as present in Israel as elsewhere,
Woe to them that devise iniquity, and work evil upon their beds! when the morning is light, they practise it, because it is in the power of their hand. And they covet fields, and take them by violence; and houses, and take them away: so they oppress a man and his house, even a man and his heritage. (Mic 2:1-2)
O thou that art named the house of Jacob, is the spirit of the LORD straitened? are these his doings? do not my words do good to him that walketh uprightly? Even of late my people is risen up as an enemy: ye pull off the robe with the garment from them that pass by securely as men averse from war. The women of my people have ye cast out from their pleasant houses; from their children have ye taken away my glory for ever. (Mic 2:7-9)
It may be that the evil of fire is sent as a test, as some Jews seek peace where there is none, but in so doing they cast women from their pleasant houses. Despite this there is a declaration which seems to suit the moment where it is not sure that Israel will be gathered,
I will surely assemble, O Jacob, all of thee; I will surely gather the remnant of Israel;.. they shall make great noise by reason of the multitude of men. (Mic 2:12)
Hebrews 12:We are reminded that Israel was firs the firstborn son of God and ponder, that likewise, "If ye endure chastening, God dealeth with you as with sons; for what son is he whom the father chasteneth not? (Heb 12:7). And the most pertinent point, in understanding why the fire was sent to Israel might be,
Lest there be any profane person, as Esau, who for one morsel of meat sold his birthright. For ye know how that afterward, when he would have inherited the blessing, he was rejected: for he found no place of repentance, though he sought it carefully with tears. For ye are not come unto the mount that might be touched, and that burned with fire, nor unto blackness, and darkness, and tempest,(Heb 12:16-18)
How should the God of Israel listen to Israel's prayer for rain when they might give their birthright inheritance away of building on the mountains for 'one morsel of meat' a few American planes. As
Hebrews 12 on this day the New Testament reminds us "For our God is a consuming fire." (Heb 12:29). To remember that we might not be greater as when faced with the fire of the presence of God "so terrible was the sight, that Moses said, I exceedingly fear and quake" (Heb 12:21).
As indicates as work of Providence, this fire is complex and it will work on many levels all at once. It will seem to make Israel seem weak and despised by Arab enemies, who seek courage to attack. It will reduce the fuel load and make it less dangerous when they do attack (as some Arabs with enmity in their heart helped set further fires, they reduce 'their sides' own effectiveness). It will prepare a nation, that was unprepared. It will humble Israel's leaders, who thought to stop people building on the mountains of Israel, and who ironically sent some displaced by the fire to Samaria. And lastly it remind all of their mortality, and that the land promised to Abraham was to be possessed when Abraham walked alive never to die again- on the mountains of Israel.
Events in nature, as they often do, might portend the political 'fire' of war on the mountains of Isarel, of an intensity which won't be without people fleeing or without loss.to top
On the 9th the Commonwealth Troops captured Jerusalem.
Job 11"But oh that God would speak..that he would shew thee the secrets of wisdom.. Canst thou by searching find out God?"(5-7) "Because thou shalt forget thy misery, and remember it as waters that pass away:"(16) There is connection to this thought of seeking wisdom, and the fogetting of misery, as those who were starving in Jerusalem were able to do, in Micah, where it speaks of "in that day"
Micah 7"Rejoice not against me, O mine enemy: when I fall, I shall arise; when I sit in darkness, the LORD shall be a light unto me."(8) "In the day that thy walls are to be built, in that day shall the decree be far removed. In that day also he shall come even to thee from Assyria, and from the fortified cities, and from the fortress even to the river, and from sea to sea, and from mountain to mountain. ... According to the days of thy coming out of the land of Egypt will I shew unto him marvellous things. The nations shall see and be confounded at all their might: they shall lay their hand upon their mouth, their ears shall be deaf." (11-16) "Thou wilt perform the truth to Jacob, and the mercy to Abraham, which thou hast sworn unto our fathers from the days of old."(20) For they knew the Balfour declaration.
James 3/4 "Go to now, ye that say, To day or to morrow we will go into such a city..Whereas ye know not what shall be on the morrow. For what is your life?.. For that ye ought to say, If the Lord will, we shall live, and do this, or that. "(13-15)
Allenby and those he led did not go into the city on the morrow but at noon on the 11 December, and they went in the spirit of humility
Job 13 "Shall not his [God's] excellency make you afraid? and his dread fall upon you?"(11).
Nahum 3 "And it shall come to pass, that all they that look upon thee shall flee from thee, and say, Nineveh is laid waste: who will bemoan her? whence shall I seek comforters for thee?"(7) The Ninevite/Assyrian becomes like as the Ottoman who might well be described as locusts, and are so described in Revelation, "Thy crowned are as the locusts, and thy captains as the great grasshoppers, which camp in the hedges in the cold day, but when the sun ariseth they flee away, and their place is not known where they are. Thy shepherds slumber, O king of Assyria: thy nobles shall dwell in the dust: thy people is scattered upon the mountains, and no man gathereth them. There is no healing of thy bruise; thy wound is grievous: all that hear the bruit of thee shall clap the hands over thee: for upon whom hath not thy wickedness passed continually? (17-19)" There was no healing after the time of the defeat of Jerusalem, as already at that time there was considerable confusion in the Ottoman Turkish forces, and they were soon to be further demoralised, devastated and scattered.
I Peter 1 "Unto whom it was revealed, that not unto themselves, but unto us they did minister the things, which are now reported unto you by them that have preached the gospel unto you with the Holy Ghost sent down from heaven; which things the angels desire to look into." (12). "But the word of the Lord endureth for ever"(25). Which reminded the servants that the events of that day if of interest to themselves, were also of interest to the Angels.to top
An earthquake and tsunami in Sicily affecting Reggio Calabria in Italy made world headlines
JOB 38"Then the LORD answered Job out of the whirlwind, and said, Who is this that darkeneth counsel by words without knowledge? Gird up now thy loins like a man; for I will demand of thee, and answer thou me. Where wast thou when I laid the foundations of the earth? declare, if thou hast understanding. Who hath laid the measures thereof, if thou knowest? or who hath stretched the line upon it? Whereupon are the foundations thereof fastened? or who laid the corner stone thereof;" (1-6)
Zechariah 13,14"And his feet shall stand in that day upon the mount of Olives, which is before Jerusalem on the east, and the mount of Olives shall cleave in the midst thereof toward the east and toward the west, and there shall be a very great valley; and half of the mountain shall remove toward the north, and half of it toward the south. And ye shall flee to the valley... like as ye fled from before the earthquake in the days of Uzziah king of Judah:...And it shall come to pass in that day, that the light shall not be clear, nor dark:" (4-6)
Revelation 15,16 "And after that I looked, and, behold, the temple of the tabernacle of the testimony in heaven was opened:" (5)." Seventh angel poured out his vial into the air; a great voice out of the temple of heaven, from the throne, saying, It is done. And there were voices, and thunders, and lightnings; and there was a great earthquake, such as was not since men were upon the earth, so mighty an earthquake, and so great. .. the cities of the nations fell: and great Babylon came in remembrance before God... And every island fled away, and the mountains were not found."(17-20).
Many people did not return some emigrating. But this date marked the beginning of an era of upheaval and death such as the world had not seen before in that from October 6, 1908 the Bosnian crisis had begun, which would lead to WW1. WW1 was truly an earthquake effecting dramatic changes.to top
On a day where the charts had all three readings with references to era changing quakes, and events on that day in 1908 (see above) marking an year of era change. To have another unexpected quake on this day is interesting. 1989 began with earthquakes in Quebec, and another in Quebec's Ungava Peninsula lifted lakes, creating a new lake and 8.5 km of surface faulting on the 25th December 1989. Three days later on the 28th there was the Newcastle, Australia, earthquake. Neither are seismically active places, none could doubt these were quakes to note,
Quakes in diverse places where it is said "it is done" begs the question what was it that was done? And already there was an answer as at that on the 9th Novmeber the Berlin wall had fallen and we could see already that Germany might re-unite.to top