Blessing
23rd January 2011, mgh
1)

Seek First the Kingdom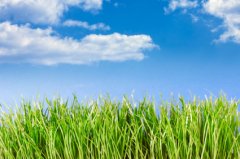 Some of the earliest words of the Messiah that are recorded are in Matthew chapters 5 and 6. The day to day necessities of life are eclipsed by the ultimate promise to the faithful. We are assured that Yahweh knows our day to day needs and they will be supplied if we place our confidence in Him.
The appeal is that we "seek first the kingdom of God, and his righteousness" and it is then that "all these things shall be added unto you".
Therefore take no thought, saying, What shall we eat? or, What shall we drink? or, Wherewithal shall we be clothed? (For after all these things do the Gentiles seek:) for your heavenly Father knows that you have need of all these things. But seek first the kingdom of God, and his righteousness; and all these things shall be added unto you. (Matthew 6:31-33)
The blessing of Yahweh is "salvation" and "even life for evermore". This is the promise recorded in the Psalms. Those worthy of such a blessing must be a person who has,
"clean hands, and a pure heart; who has not lifted up his soul unto vanity, nor sworn deceitfully. He shall receive the blessing from the LORD, and righteousness from the God of his salvation." (Psalms 24:4-5)
Psalm 133 also states that the blessing promised to man by Yahweh is "life for evermore".
As the dew of Hermon, and as the dew that descended upon the mountains of Zion: for there the LORD commanded the blessing, even life for evermore. (Psalms 133:3)
Just as the opening quotations from Matthew's gospel are qualified by a life of faithfulness the quotations from these Psalms are also qualified by the requirements of Yahweh, which are also clearly described in Deuteronomy 28, which states that it is essential that one listens "diligently unto the voice of the LORD your God", and to obey his voice and all his commandments.
And it shall come to pass, if you shall hearken diligently unto the voice of the LORD thy God, to observe and to do all his commandments which I command you this day, that the LORD your God will set you on high above all nations of the earth: And all these blessings shall come on you, and overtake you, if you shall hearken unto the voice of the LORD your God. (Deuteronomy 28:1-2)
2)

Blessing the people
To keep in remembrance the blessing that Yahweh had promised the people of Israel, Aaron and his sons were to pronounce Yahweh's blessing on the people of Israel. It was a prayer that Yahweh would grant them peace, be gracious unto them and that Yahweh would place his name upon "the children of Israel". That is, he would acknowledge them as his chosen people if they worshipped Yahweh in the way appointed. To reinforce this they bore Yahweh's name of "El" in their national name. That is Israel was to be a "prince with El".
And the LORD spoke unto Moses, saying, Speak unto Aaron and unto his sons, saying, On this wise you shall bless the children of Israel, saying unto them, The LORD bless thee, and keep you: The LORD make his face shine upon you, and be gracious unto you: The LORD lift up his countenance upon you, and give you peace. And they shall put my name upon the children of Israel; and I will bless them. (Numbers 6:22-27)
The nation was in a terrible state, when none would call blessing on others
Many a time have they afflicted me from my youth, may Israel now say: Many a time have they afflicted me from my youth: yet they have not prevailed against me. The ploughers ploughed upon my back: they made long their furrows. The LORD is righteous: he has cut asunder the cords of the wicked. Let them all be confounded and turned back that hate Zion. Let them be as the grass upon the housetops, which wither before it grows up: Wherewith the mower fills not his hand; nor he that binds sheaves his bosom. Neither do they which go by say, The blessing of the LORD be upon you: we bless you in the name of the LORD. (Psalms 129:1-8)
Yahweh promised Israel that they would be blessed and set above the nations if they listened "diligently unto the voice of the LORD thy God, to observe and to do all his commandments". (Deuteronomy 28:1-2) The blessings were conditional upon their obedience to Yahweh's commands and their faithfulness. The blessings were related to aspects of every day life such as safety in their cities and fruitfulness in their labour in the fields and the produce of their flocks and cattle. (Deuteronomy 28: 3-6, 8) Their enemies that threatened them would "be smitten before thy face: they shall come out against thee one way, and flee before thee seven ways."(Deuteronomy 28 :7)
The nation of Israel were identifiable by their belief in ONE God and dwelt among nations which were noted for idolatry and immorality. Israel is a name that incorporates the name of a title of Yahweh Elohim, 'El'. 'Israel' is then 'have power with El', a 'prince with El'. If Israel remained faithful and obeyed Yahweh's commands, "the LORD (Yahweh) shall establish thee an holy people unto himself". (Deuteronomy 28 ;9).
Bearing the blessing
The nation was to be a witness to the power of Yahweh to all people of the earth. The following quotation shows the nature of the blessings that would be bestowed on Israel conditional on their faith and obedience to Yahweh's commands.
And all people of the earth shall see that thou art called by the name of the LORD; and they shall be afraid of thee. And the LORD shall make thee plenteous in goods, in the fruit of thy body, and in the fruit of thy cattle, and in the fruit of thy ground, in the land which the LORD swore unto thy fathers to give thee. The LORD shall open unto thee his good treasure, the heaven to give the rain unto thy land in his season, and to bless all the work of thine hand: and you shall lend unto many nations, and you shall not borrow. And the LORD shall make thee the head, and not the tail; and you shall be above only, and you shall not be beneath; if that thou hearken unto the commandments of the LORD thy God, which I command thee this day, to observe and to do them: And you shall not go aside from any of the words which I command thee this day, to the right hand, or to the left, to go after other gods to serve them. (Deuteronomy 28: 10-14)
The nation of Israel did not ultimately fulfil their obligations and this resulted in their destruction as a nation and their dispersal among the nations until the time of the end of the rule of their nations.
Caution in Solomon's blessing
Perhaps Solomon is seen by Bible students as a man who was given great blessings. He was given wisdom, which he requested, but in addition he was granted wealth and honour.
In Gibeon the LORD appeared to Solomon in a dream by night: and God said, Ask what I shall give thee. And Solomon said, Thou hast showed unto thy servant David my father great mercy, according as he walked before thee in truth, and in righteousness, and in uprightness of heart with thee; and thou hast kept for him this great kindness, that thou hast given him a son to sit on his throne, as it is this day. And now, O LORD my God, thou hast made thy servant king instead of David my father: and I am but a little child: I know not how to go out or come in. And thy servant is in the midst of thy people which thou hast chosen, a great people, that cannot be numbered nor counted for multitude. Give therefore thy servant an understanding heart to judge thy people, that I may discern between good and bad: for who is able to judge this thy so great a people?
And the speech pleased the Lord, that Solomon had asked this thing. And God said unto him, Because thou hast asked this thing, and hast not asked for thyself long life; neither hast asked riches for thyself, nor hast asked the life of thine enemies; but hast asked for thyself understanding to discern judgement; Behold, I have done according to thy words: lo, I have given thee a wise and an understanding heart; so that there was none like thee before thee, neither after thee shall any arise like unto thee. And I have also given thee that which thou hast not asked, both riches, and honour: so that there shall not be any among the kings like unto thee all thy days. (I Kings 3:5-13)
However, this wealth and honour may have appeared as a great blessing, but in effect it became a testing of faith and ultimately a stumbling block for Solomon.
And Solomon did evil in the sight of the LORD, and went not fully after the LORD, as did David his father. Then did Solomon build an high place for Chemosh, the abomination of Moab, in the hill that is before Jerusalem, and for Molech, the abomination of the children of Ammon. And likewise did he for all his strange wives, which burnt incense and sacrificed unto their gods. And the LORD was angry with Solomon, because his heart was turned from the LORD God of Israel, which had appeared unto him twice, And had commanded him concerning this thing, that he should not go after other gods: but he kept not that which the LORD commanded.
Wherefore the LORD said unto Solomon, Forasmuch as this is done of thee, and thou hast not kept my covenant and my statutes, which I have commanded thee, I will surely rend the kingdom from thee, and will give it to thy servant. Notwithstanding in your days I will not do it for David your father's sake: but I will rend it out of the hand of your son. (I Kings 11:6-12)
3)

Blessing of sufficiency
Perhaps as a response to the awareness of the great dangers in worldly wealth, in Proverbs an appeal is made for sufficiency, an adequate supply for our needs, lest wealth or riches destroy one's faithfulness and dependence on the Creator, or, an appeal against poverty that would lead to crime.
Remove far from me vanity and lies: give me neither poverty nor riches; feed me with food convenient for me: Lest I be full, and deny thee, and say, Who is the LORD? or lest I be poor, and steal, and take the name of my God in vain. (Proverbs 30 :8-9)
Paul advises Timothy in the same way that one needs only the blessing of sufficiency, as wealth can be a snare that leads to greed and lust and even to sorrow.
But godliness with contentment is great gain. For we brought nothing into this world, and it is certain we can carry nothing out. And having food and raiment let us be therewith content. But they that will be rich fall into temptation and a snare, and into many foolish and hurtful lusts, which drown men in destruction and perdition. For the love of money is the root of all evil: which while some coveted after, they have erred from the faith, and pierced themselves through with many sorrows. (I Timothy 6 :6-10)
The Messiah also speaks of Solomon and the blessing of the provision of the necessities of life. The emphasis here is on the necessity of faithfulness, dependence on and trust in the Creator, who will provide for our needs and not on wealth. These are the important blessings.
Consider the lilies how they grow: they toil not, they spin not; and yet I say unto you, that Solomon in all his glory was not arrayed like one of these. If then God so clothe the grass, which is to day in the field, and to morrow is cast into the oven; how much more will he clothe you, O ye of little faith?
And seek not ye what ye shall eat, or what ye shall drink, neither be ye of doubtful mind. For all these things do the nations of the world seek after: and your Father knows that ye have need of these things. But rather seek ye the kingdom of God; and all these things shall be added unto you.
Fear not, little flock; for it is your Father's good pleasure to give you the kingdom. (Luke 12 :27-32)


This concept of trust is captured by the Messiah's words to his followers when he pronounced his blessing upon the children, who typically in their infancy are those who demonstrate those characteristics of trust in, and, dependence on their parents.
Verily I say unto you, Whosoever shall not receive the kingdom of God as a little child, he shall not enter therein. And he took them up in his arms, put his hands upon them, and blessed them. (Mark 10 :15-16)
Returning to the Messiah's promises in Matthew 5, we have the great hope which is beyond all earthly gains in our lives. We recall the words of the Psalms. The hope is of "salvation" and eternal life beyond the mortality of this life, in a world restored to its former glory. The Messiah sums it up this way:
Blessed are the meek: for they shall inherit the earth. Blessed are they which do hunger and thirst after righteousness: for they shall be filled. (Matthew 5:5-6)
For more Even his enemieas at peace with him