Forgiveness
6th February 2010, mgh
1)

Sin and Forgiveness
We all sin and fall far short of the example set by the Messiah Jesus (Yeshua), for it is recorded that there in "none righteous no not one".(Romans 3: 10)
Feelings of failure and worthlessness are a normal reaction for the sensitive and genuine seeker of salvation and truth. The Bible gives comfort to those who seek to aspire to a better understanding of Yahweh. David in Psalm 145 presents the first stage in the way to salvation. Yahweh is near to those who seek "truth" and "fear him" and he preserves those that "love him".
The LORD is nigh unto all them that call upon him, to all that call upon him in truth. He will fulfil the desire of them that fear him: he also will hear their cry, and will save them. The LORD preserveth all them that love him: but all the wicked will he destroy.(Psalm 145: 18-20)
To seek truth, one must open wide the pages of the Bible, which is our only source of knowledge about Yahweh and his purpose with creation. With prayer and regular reading of the Bible, one will gradually increase in knowledge and understanding, as in the example of David and Daniel. We will then fear his great power as we read of his mighty acts and the control he exerts over the nations and their destiny. He is patient and longsuffering, but "all the wicked will he destroy".
Psalm 145 also states that for those who do fear him Yahweh "will hear their cry". It is then that we understand the role of and necessity of forgiveness when we fail in those high ideals set before us.
From the opening pages of the Bible the principle of forgiveness was established. For Adam and Eve a lamb was slain and its blood shed to cover their sin and disobedience. The Law of Moses for the nation of Israel instituted offerings for sin on an individual basis and a national basis. For the Christian the sacrifice of Yeshua and the shedding of his blood was introduced as the means of forgiveness. An example of the commandments under the Jewish Law is explained below from the book of Numbers.
Even all that the LORD hath commanded you by the hand of Moses, from the day that the LORD commanded Moses , and henceforward among your generations;
Then it shall be, if ought be committed by ignorance without the knowledge of the congregation, that all the congregation shall offer one young bullock for a burnt offering, for a sweet savour unto the LORD, with his meat offering, and his drink offering, according to the manner, and one kid of the goats for a sin offering.
And the priest shall make an atonement for all the congregation of the children of Israel, and it shall be forgiven them; for it is ignorance: and they shall bring their offering, a sacrifice made by fire unto the LORD, and their sin offering before the LORD, for their ignorance: (Numbers 15: 23-25)
Prayer was always important to those individuals who sought forgiveness.The Psalms contain pleas for forgiveness. The important principle established in the following quotations is the recognition of sin in our lives and then the request for forgiveness.
The troubles of my heart are enlarged: O bring thou me out of my distresses.
Look upon mine affliction and my pain; and forgive all my sins. Consider mine enemies; for they are many; and they hate me with cruel hatred. (Psalm 25: 17-18, a Psalm of David)
A Psalm of David, Maschil. Blessed is he whose transgression is forgiven, whose sin is covered.
Blessed is the man unto whom the LORD imputeth not iniquity, and in whose spirit there is no guile.
When I kept silence, my bones waxed old through my roaring all the day long. For day and night thy hand was heavy upon me: my moisture is turned into the drought of summer. Selah.
I acknowledged my sin unto thee, and mine iniquity have I not hid. I said, I will confess my transgressions unto the LORD; and thou forgavest the iniquity of my sin. Selah. (Psalm 32: 1-5)
Thou hast forgiven the iniquity of thy people, thou hast covered all their sin. Selah.
Thou hast taken away all thy wrath: thou hast turned thyself from the fierceness of thine anger. Turn us, O God of our salvation, and cause thine anger toward us to cease.
Wilt thou be angry with us for ever? wilt thou draw out thine anger to all generations? Wilt thou not revive us again: that thy people may rejoice in thee?
Shew us thy mercy, O LORD, and grant us thy salvation.(Psalm 85: 2-7)
Be merciful unto me, O Lord: for I cry unto thee daily. Rejoice the soul of thy servant: for unto thee, O Lord, do I lift up my soul. For thou, Lord, art good, and ready to forgive; and plenteous in mercy unto all them that call upon thee. Give ear, O LORD, unto my prayer; and attend to the voice of my supplications.(Psalm 86: 3-6, a Psalm of David)
Bless the LORD, O my soul, and forget not all his benefits: Who forgiveth all thine iniquities; who healeth all thy diseases; Who redeemeth thy life from destruction; who crowneth thee with lovingkindness and tender mercies;
The LORD is merciful and gracious, slow to anger, and plenteous in mercy... He will not always chide: neither will he keep his anger for ever. He hath not dealt with us after our sins; nor rewarded us according to our iniquities. For as the heaven is high above the earth, so great is his mercy toward them that fear him. As far as the east is from the west, so far hath he removed our transgressions from us. (Psalm 103: 2-4. 8-12: a Psalm of David)
2)

Forgiveness in Action

Hezekiah, who had been dying, had prayed earnestly to Yahweh and recovered from his illness. He made mention of his sins, saying, " but thou hast in love to my soul delivered it from the pit of corruption: for thou hast cast all my sins behind thy back." In love Yahweh forgave his sins.
O Lord, by these things men live, and in all these things is the life of my spirit: so wilt thou recover me, and make me to live. Behold, for peace I had great bitterness: but thou hast in love to my soul delivered it from the pit of corruption: for thou hast cast all my sins behind thy back.
For the grave cannot praise thee, death can not celebrate thee: they that go down into the pit cannot hope for thy truth.The living, the living, he shall praise thee, as I do this day: the father to the children shall make known thy truth.(Isaiah 38:16-19)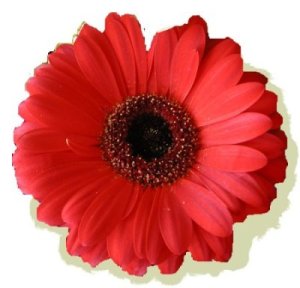 Micah prophesies that despite the nation of Israel's iniquities, Yahweh's purpose will be achieved in the earth and a remnant of the nation will be saved and their iniquities pardoned.
The nations shall see and be confounded at all their might: they shall lay their hand upon their mouth, their ears shall be deaf. They shall lick the dust like a serpent, they shall move out of their holes like worms of the earth: they shall be afraid of the LORD our God, and shall fear because of thee.
Who is a God like unto thee, that pardoneth iniquity, and passeth by the transgression of the remnant of his heritage? he retaineth not his anger for ever, because he delighteth in mercy.
He will turn again, he will have compassion upon us; he will subdue our iniquities; and thou wilt cast all their sins into the depths of the sea.(Micah 7: 18-19)
The nation of Israel had been taken into captivity and upon returning to their own land Ezra prays to Yahweh acknowledging the sins of his people and giving thanks for the opportunity that the people have to be enlightened and turn again to their God, through his mercy and forgiveness.
And at the evening sacrifice I arose up from my heaviness; and having rent my garment and my mantle, I fell upon my knees, and spread out my hands unto the LORD my God, And said, O my God, I am ashamed and blush to lift up my face to thee, my God: for our iniquities are increased over our head, and our trespass is grown up unto the heavens.
Since the days of our fathers have we been in a great trespass unto this day; and for our iniquities have we, our kings, and our priests, been delivered into the hand of the kings of the lands, to the sword, to captivity, and to a spoil, and to confusion of face, as it is this day.
And now for a little space grace hath been shewed from the LORD our God, to leave us a remnant to escape, and to give us a nail in his holy place, that our God may lighten our eyes, and give us a little reviving in our bondage. (Ezra 9: 5-8)
3)

New Testament and Forgiveness

The New Testament develops another aspect of forgiveness. If we seek forgiveness we must in turn be prepared to forgive others. The Lord's prayer includes this concept. This is a characteristic required in the faithful.
And he said unto them, When ye pray, say, Our Father which art in heaven, Hallowed be thy name. Thy kingdom come. Thy will be done, as in heaven, so in earth. Give us day by day our daily bread. And forgive us our sins; for we also forgive every one that is indebted to us. And lead us not into temptation; but deliver us from evil. (Luke 11: 2-4)
Luke again refers to essentials of faith.
Be ye therefore merciful, as your Father also is merciful. Judge not, and ye shall not be judged: condemn not, and ye shall not be condemned: forgive, and ye shall be forgiven: (Luke 6: 36-37)
Take heed to yourselves: If thy brother trespass against thee, rebuke him; and if he repent, forgive him. And if he trespass against thee seven times in a day, and seven times in a day turn again to thee, saying, I repent; thou shalt forgive him. (Luke 17: 3-4)
This aspect is also emphasised in the gospel of Matthew.
For if ye forgive men their trespasses, your heavenly Father will also forgive you: But if ye forgive not men their trespasses, neither will your Father forgive your trespasses. (Matthew 6: 14-15)
Then came Peter to him, and said, Lord, how oft shall my brother sin against me, and I forgive him? till seven times?
Jesus saith unto him, I say not unto thee, Until seven times: but, Until seventy times seven. ...So likewise shall my heavenly Father do also unto you, if ye from your hearts forgive not every one his brother their trespasses. (Matthew 18: 21-22, 35)
Paul, writing to the Ephesians, compares the unfavourable to the favourable approach to life.
Let all bitterness, and wrath, and anger, and clamour, and evil speaking, be put away from you, with all malice: And be ye kind one to another, tenderhearted, forgiving one another, even as God for Christ's sake hath forgiven you. (Ephesians 4: 31-32)
For those who would seek the inheritance of the faithful, Paul shows that redemption comes through the pouring out of blood, which was through the sacrifice of Yahweh's son, Yeshua. Yeshua's poured out blood provides a covering for sin. From the beginning of the Biblical account, the way to salvation was through the shedding of the blood of sacrificial animals, but for us today we gain forgiveness through the recognition of Yeshua's sinlessness and his sacrifice by which he was the first to obtain eternal life. Paul explained this to the Corinthians and Colossians as follows:
For the love of Christ constraineth us; because we thus judge, that if one died for all, then were all dead: And that he died for all, that they which live should not henceforth live unto themselves, but unto him which died for them, and rose again. (2Corinthians 5: 14-15)
Giving thanks unto the Father, which hath made us meet to be partakers of the inheritance of the saints in light: Who hath delivered us from the power of darkness, and hath translated us into the kingdom of his dear Son: In whom we have redemption through his blood, even the forgiveness of sins: (Colossians 1: 12-14)
Prayer is the means of communication that we have with our Heavenly Father. Prayer and the regular reading of the Word of God will be a guide and a lamp for our life. A genuine searching for an understanding of Yahweh's plan for man upon this earth will be rewarded, bringing the hope of a better future. This web site attempts to explore the beauties of the Word of God and to open its pages to help those who seek to explore its wonders.
For more When I am weak then am I Strong