We Shall be Like Him
14th February 2011, mgh
1)

Sons of God
This phrase is taken from 1 John 3. It is a promise to the faithful, the 'sons of God', who are those who await the Messiah's return to the earth.
Behold, what manner of love the Father has bestowed upon us, that we should be called the sons of God: therefore the world knows us not, because it knew him not.
Beloved, now are we the sons of God, and it doth not yet appear what we shall be: but we know that, when he shall appear, we shall be like him; for we shall see him as he is.
And every man that has this hope in him purifies himself, even as he is pure. ( I John 3 : 1-3)
Christ was the first to be raised from the dead and given eternal life. The promise to the faithful is eternal life. The second point to note from the following verses is that eternal life is not bestowed until Christ's coming, that is at his return to the earth, as promised by him at his ascension. (Acts 1)
But now is Christ risen from the dead, and become the firstfruits of them that slept.
For since by man came death, by man came also the resurrection of the dead.
For as in Adam all die, even so in Christ shall all be made alive.
But every man in his own order: Christ the firstfruits; afterward they that are Christ's at his coming. (I Corinthians 15 :20-23)
There is also the promise of resurrection.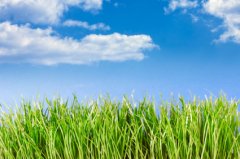 So also is the resurrection of the dead. It is sown in corruption; it is raised in incorruption:
It is sown in dishonour; it is raised in glory: it is sown in weakness; it is raised in power:
It is sown a natural body; it is raised a spiritual (pneumatikos) body. There is a natural body, and there is a spiritual body.
And so it is written, The first man Adam was made a living soul; the last Adam was made a quickening spirit. ( I Corinthians 15 :42-45)
Behold, I show you a mystery; We shall not all sleep, but we shall all be changed,
In a moment, in the twinkling of an eye, at the last trump: for the trumpet shall sound, and the dead shall be raised incorruptible, and we shall be changed.
For this corruptible must put on incorruption, and this mortal must put on immortality.
So when this corruptible shall have put on incorruption, and this mortal shall have put on immortality, then shall be brought to pass the saying that is written, Death is swallowed up in victory. (I Corinthians 15 : 51-54)


Those who are worthy of such a great gift need to show a dedication to the requirements of the Lord to receive this great promise of eternal life.
Therefore, my beloved brethren, be steadfast, unmoveable, always abounding in the work of the Lord, forasmuch as ye know that your labour is not in vain in the Lord. ( I Corinthians 15:58 )


For those, such as Thomas, Christ showed his disciples the wounds that he bore in his body as evidence of his death and resurrection. By faith we believe that Christ was resurrected and like the faithful of ancient Israel and the disciples, we must wait for Christ's return before these promises are fulfilled. The Gospel record of Luke reveals Christ's appearance following his resurrection. He was recognisable to his disciples and his wounds were clearly visible.
Behold my hands and my feet, that it is I myself: handle me, and see; for a spirit (Greek: pneuma) has not flesh and bones, as ye see me have. And when he had thus spoken, he showed them his hands and his feet. ( Luke 24 : 39-40)
Hebrews 11 explains that the faithful of Israel such as Abraham, remain in the grave until Christ's return before they receive the promised blessing following the resurrection. They endured trials and difficulties in their lives and they understood that there were many things that would happen before that time. Their faith was strong and they endured trials in their mortal life but lived in hope of the resurrection. With modern science and the knowledge of DNA the concept of resurrection does not seem unattainable, but those of the ancient world believed that resurrection was possible even without the discoveries of modern science.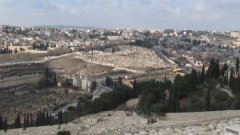 And these all, having obtained a good report through faith, received not the promise: God having provided some better thing for us, that they without us should not be made perfect. (Hebrews 11 :39-40)
The expression 'eternal life' is mentioned at least 30 times in the New Testament. It is the promise to the faithful believers. Some of the most popular verses are found in John 3.
That whosoever believes in him should not perish, but have eternal life. For God so loved the world, that he gave his only begotten Son, that whosoever believes in him should not perish, but have everlasting life. (John 3:15-16)
Consider the conviction of the apostle Peter. For Peter there was no source of eternal life other than that offered through Jesus (Yeshua) Christ.
Then Simon Peter answered him, Lord, to whom shall we go? thou hast the words of eternal life. (John 6 :68)
The Apostle John also describes the source of all power, the Creator Yahweh, who only can bestow eternal life, through his son, Yeshua.
As thou hast given him power over all flesh, that he should give eternal life to as many as thou hast given him. And this is life eternal, that they might know thee the only true God, and Jesus Christ, whom thou hast sent. (John 17:2-3)
The Apostle Paul also describes the reward for the faithful.
To them who by patient continuance in well doing seek for glory and honour and immortality, eternal life: (Romans 2:7)
That as sin has reigned unto death, even so might grace reign through righteousness unto eternal life by Jesus Christ our Lord. (Romans 5 :21)
Paul also lists the characteristics that the faithful person should strive to develop in the pursuit of the gift of eternal life.
But thou, O man of God, flee these things; and follow after righteousness, godliness, faith, love, patience, meekness. Fight the good fight of faith, lay hold on eternal life, whereunto thou art also called, and hast professed a good profession before many witnesses. (I Timothy 6:11-12)
Titus also affirms that eternal life is the glorious promise given to mankind and was in existence at the creation in the purpose that Yahweh had with the earth and mankind.
In hope of eternal life, which God, that cannot lie, promised before the world began; (Titus 1:2)
Titus further tells us that the most important thing that we must realise is Yahweh's grace in the whole process of salvation and redemption.
Not by works of righteousness which we have done, but according to his mercy he saved us, by the washing of regeneration, and renewing of the Holy Spirit; Which he shed on us abundantly through Jesus Christ our Saviour; That being justified by his grace, we should be made heirs according to the hope of eternal life. This is a faithful saying, and these things I will that thou affirm constantly, that they which have believed in God might be careful to maintain good works. These things are good and profitable unto men.(Titus 3:5-8)
The Apostle John also assures us of the promise of eternal life.
And this is the promise that he has promised us, even eternal life. (I John 2 :25)
And Jude speaks of the love and mercy of Yahweh, through his son.
Keep yourselves in the love of God, looking for the mercy of our Lord Jesus Christ unto eternal life.(Jude 1:21)
The most amazing outcome of the promise of life eternal is the work as priests that will be carried out by the redeemed in the future age of peace. Reference is made in two places in the book of Revelation.
And they sung a new song, saying, Thou art worthy to take the book, and to open the seals thereof: for thou wast slain, and hast redeemed us to God by thy blood out of every kindred, and tongue, and people, and nation; And hast made us unto our God kings and priests: and we shall reign on the earth. (Revelation 5:9-10)
And I saw thrones, and they sat upon them, and judgement was given unto them: and I saw the souls of them that were beheaded for the witness of Jesus, and for the word of God, and which had not worshipped the beast, neither his image, neither had received his mark upon their foreheads, or in their hands; and they lived and reigned with Christ a thousand years. But the rest of the dead lived not again until the thousand years were finished. This is the first resurrection. Blessed and holy is he that has part in the first resurrection: on such the second death has no power, but they shall be priests of God and of Christ, and shall reign with him a thousand years. (Revelation 20:4-6)
With such amazing promises why wouldn't it be worth our while seeking out Yahweh's requirements to achieve salvation? We could then look forward to a future earth renewed in its former glory as at Creation. We could then give praise to the Creator as the Psalmist in hope did so long ago.
I will praise thee, O Lord, among the people: I will sing unto thee among the nations. For thy mercy is great unto the heavens, and thy truth unto the clouds. Be thou exalted, O God, above the heavens: let thy glory be above all the earth. (Psalms 57:9-11)
For evildoers shall be cut off: but those that wait upon Yahweh they shall inherit the earth. For yet a little while, and the wicked shall not be: yea, thou shall diligently consider his place, and it shall not be. But the meek shall inherit the earth; and shall delight themselves in the abundance of peace. (Psalms 37:9-11)
If you liked this you might like Water of life
For more on sons of God