Thanksgiving
13th October 2012, mgh
1)

Y'shua is Thanked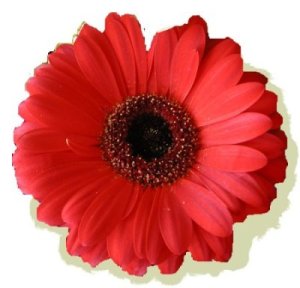 Luke recounts two incidents in which thanksgiving is a noteworthy feature. In many cases we do not read of the thankfulness of those who were cured of disease and sickness. The two incidents related here also demonstrate very important principles.
In the first example from Luke 18 a blind man cries out to Y'shua and pleads for mercy and Y'shua asks what he wants. The blind man requests that he might be cured of his blindness.
Y'shua tells the man that his faith has saved him. Belief and faith are often features associated with the cures and miracles recorded in the New Testament. The man had also cried out for mercy which was a sign of his humility. This incident is recorded in Luke 18.
And it came to pass, that as he was come nigh unto Jericho, a certain blind man sat by the way side begging: And hearing the multitude pass by, he asked what it meant. And they told him, that Jesus of Nazareth passed by.
And he cried, saying, Jesus, thou Son of David, have mercy on me.
And they which went before rebuked him, that he should hold his peace: but he cried so much the more, Thou Son of David, have mercy on me.
And Jesus stood, and commanded him to be brought unto him: and when he was come near, he asked him, Saying, What wilt thou that I shall do unto thee? And he said, Lord, that I may receive my sight. And Jesus said unto him, Receive thy sight: thy faith has saved thee.
And immediately he received his sight, and followed him, glorifying God: and all the people, when they saw it, gave praise unto God. (Luke 18:35-43)
In the same chapter Y'shua relates a parable that emphasises the importance of humility. The Pharisee exhibited pride and arrogance. In contrast the publican displays remorse and realising his weaknesses is humbled and cries out for mercy.
And he spoke this parable unto certain which trusted in themselves that they were righteous, and despised others: Two men went up into the temple to pray; the one a Pharisee, and the other a publican. The Pharisee stood and prayed thus with himself, God, I thank thee, that I am not as other men are, extortioners, unjust, adulterers, or even as this publican. I fast twice in the week, I give tithes of all that I possess.
And the publican, standing afar off, would not lift up so much as his eyes unto heaven, but smote upon his breast, saying, God be merciful to me a sinner. I tell you, this man went down to his house justified rather than the other: for every one that exalts himself shall be abased; and he that humbles himself shall be exalted. (Luke 18:9-14)
The following account in Luke 17 presents another contrast which should make us stop and consider for a moment. Here ten lepers cry out for help. They also request that Y'shua have mercy on them. However there are different responses, despite the fact that all the men are cured.
And it came to pass, as he went to Jerusalem, that he passed through the midst of Samaria and Galilee. And as he entered into a certain village, there met him ten men that were lepers, which stood afar off: And they lifted up their voices, and said, Jesus, Master, have mercy on us.
And when he saw them, he said unto them, Go show yourselves unto the priests. And it came to pass, that, as they went, they were cleansed. And one of them, when he saw that he was healed, turned back, and with a loud voice glorified God, And fell down on his face at his feet, giving him thanks: and he was a Samaritan.
And Jesus answering said, Were there not ten cleansed? but where are the nine? There are not found that returned to give glory to God, save this stranger. And he said unto him, Arise, go thy way: thy faith has made thee whole. (Luke 17:11-19)
Of the ten men only one, a Samaritan, returned in humility and joy, falling down on his face to the ground to offer thanks. Does this reflect human nature? Do men readily offer thanks for the many benefits that they might receive? Are they even aware of the good gifts they receive?
2)

Thanksgiving in the Law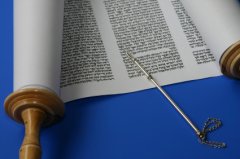 The Law of Moses contained many laws that had to be observed. There were some that were not compulsory and included the law of thanksgiving. This enabled those who were aware of their blessings to offer thanks to Yahweh. Does this make us consider how often we need to think about our blessings and show our thankfulness in prayer?
And this is the law of the sacrifice of peace offerings, which he shall offer unto the LORD. If he offer it for a thanksgiving, then he shall offer with the sacrifice of thanksgiving unleavened cakes mingled with oil, and unleavened wafers anointed with oil, and cakes mingled with oil, of fine flour, fried. Besides the cakes, he shall offer for his offering leavened bread with the sacrifice of thanksgiving of his peace offerings. And of it he shall offer one out of the whole oblation for an heave offering unto the LORD, and it shall be the priest's that sprinkles the blood of the peace offerings.
And the flesh of the sacrifice of his peace offerings for thanksgiving shall be eaten the same day that it is offered; he shall not leave any of it until the morning. .(Leviticus 7:11-15)
3)

The Psalms and David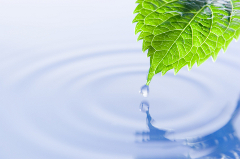 Many of the Psalms reflect this principle of thankfulness and the praise due to the Creator. Take a look at Psalm 9. The Psalmist praises Yahweh and declares that he will rejoice and speak of all of Yahweh's wonderful works. This again presents to us an important principle of humility and thankfulness.
I will praise thee, O LORD, with my whole heart; I will show forth all thy marvellous works. I will be glad and rejoice in thee: I will sing praise to thy name, O thou most High.(Psalms 9:1-2)


In Psalm 35 the Psalmist rejoices that those who want to hurt him are prevented and he rejoices in Yahweh's mercy towards him and he will give Yahweh the praise.


Let them be ashamed and brought to confusion together that rejoice at mine hurt: let them be clothed with shame and dishonour that magnify themselves against me. Let them shout for joy, and be glad, that favour my righteous cause: yea, let them say continually, Let the LORD be magnified, which has pleasure in the prosperity of his servant. And my tongue shall speak of thy righteousness and of thy praise all the day long. (Psalms 35:26-28)
When David finally rescues the ark which had been taken by the Philistines and carries it to Jerusalem according to the instructions in the Law, he delivers a psalm in the hearing of the people in which he expresses thanks and praise.
So they brought the ark of God, and set it in the midst of the tent that David had pitched for it: and they offered burnt sacrifices and peace offerings before God.(I Chronicles 16:1)
Having successfully rescued the ark, David presents a Psalm of thanksgiving, which expresses the reasons for David's great joy, confidence and trust in Yahweh. This Psalm is recorded in 1Chronicles 16. Firstly he reminds the people of the significance of Yahweh's name and the promise that a people will be chosen and granted salvation. who reflect the characteristics required of the faithful. These people will talk of Yahweh's works and deeds and seek to do his will.
Then on that day David delivered first this psalm to thank the LORD into the hand of Asaph and his brethren. Give thanks unto the LORD, call upon his name, make known his deeds among the people. Sing unto him, sing psalms unto him, talk ye of all his wondrous works Glory ye in his holy name: let the heart of them rejoice that seek the LORD. Seek the LORD and his strength, seek his face continually. (I Chronicles 16:7-11)


Verses 12 to 18 repeat that Yahweh has done marvellous things and speaks of the covenant and promises to Abraham and his seed. This covenant was extended to the Gentiles as shown in the New Testament.
Remember his marvellous works that he has done, his wonders, and the judgements of his mouth; O ye seed of Israel his servant, ye children of Jacob, his chosen ones. He is the LORD our God; his judgements are in all the earth. Be ye mindful always of his covenant; the word which he commanded to a thousand generations; Even of the covenant which he made with Abraham, and of his oath unto Isaac; And has confirmed the same to Jacob for a law, and to Israel for an everlasting covenant, Saying, Unto thee will I give the land of Canaan, the lot of your inheritance;
Yahweh is mindful of his covenant and protects those who are his and will bring salvation to the faithful.
When ye were but few, even a few, and strangers in it. And when they went from nation to nation, and from one kingdom to another people; He suffered no man to do them wrong: yea, he reproved kings for their sakes, Saying, Touch not mine anointed, and do my prophets no harm. Sing unto the LORD, all the earth; show forth from day to day his salvation. (Verses 19-23)
The concluding section of the Psalm, verses 24 to 36, again resounds with praise to Yahweh and a recognition of his great power, his wondrous works and that unto him is all glory and praise due. However he is to be feared as he will bring judgement upon the earth. He is merciful and should be worshipped in the "beauty of holiness".
Declare his glory among the heathen; his marvellous works among all nations. For great is the LORD, and greatly to be praised: he also is to be feared above all gods. For all the gods of the people are idols: but the LORD made the heavens. Glory and honour are in his presence; strength and gladness are in his place.
Give unto the LORD, ye kindreds of the people, give unto the LORD glory and strength. Give unto the LORD the glory due unto his name: bring an offering, and come before him: worship the LORD in the beauty of holiness.
Fear before him, all the earth: the world also shall be stable, that it be not moved. Let the heavens be glad, and let the earth rejoice: and let men say among the nations, The LORD reigns. Let the sea roar, and the fulness thereof: let the fields rejoice, and all that is therein. Then shall the trees of the wood sing out at the presence of the LORD, because he cometh to judge the earth. O give thanks unto the LORD; for he is good; for his mercy endures for ever. And say ye, Save us, O God of our salvation, and gather us together, and deliver us from the heathen, that we may give thanks to thy holy name, and glory in thy praise.
Blessed be the LORD God of Israel for ever and ever. And all the people said, Amen, and praised the LORD.
We will all recall David's encounter with Goliath in his youth, when he displayed this same extraordinary confidence and faith in the God of Israel.
And the Philistine said unto David, Am I a dog, that you come to me with staves? And the Philistine cursed David by his gods. And the Philistine said to David, Come to me, and I will give thy flesh unto the fowls of the air, and to the beasts of the field.
Then said David to the Philistine, You come to me with a sword, and with a spear, and with a shield: but I come to thee in the name of the LORD of hosts, the God of the armies of Israel, whom you have defied.
This day will the LORD deliver thee into mine hand; and I will smite thee, and take thine head from thee; and I will give the carcases of the host of the Philistines this day unto the fowls of the air, and to the wild beasts of the earth; that all the earth may know that there is a God in Israel. And all this assembly shall know that the LORD saves not with sword and spear: for the battle is the LORD'S, and he will give you into our hands.(I Samuel 17:43-47)
This same faith and confidence was displayed also in the closing years of his life. The passage that follows was recorded at the time he was installing and proclaiming Solomon as his successor. The same confidence remains and he declares to the people the greatness and glory of their God and what is due to his name.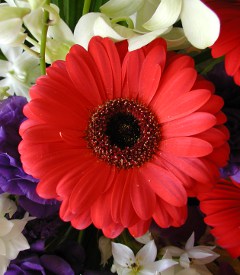 Wherefore David blessed the LORD before all the congregation: and David said, Blessed be thou, LORD God of Israel our father, for ever and ever. Thine, O LORD, is the greatness, and the power, and the glory, and the victory, and the majesty: for all that is in the heaven and in the earth is thine; thine is the kingdom, O LORD, and thou art exalted as head above all.
Both riches and honour come of thee, and you reign over all; and in thine hand is power and might; and in thine hand it is to make great, and to give strength unto all. Now therefore, our God, we thank thee, and praise thy glorious name. (I Chronicles 29:10-13)
May we too give thanks and declare Yahweh's great works, his majesty, his power and his promises to a thousand generations, as revealed in his most holy name.
For more Love beyond Betrayal