Free will | Predestination
20th January 2013, hej
This Article: (4 Pages)
1. Free will? Predestination occurs
1)

Free will? Predestination occurs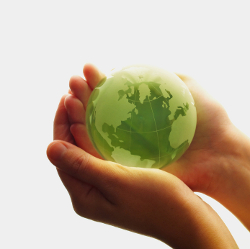 These two terms are often used in discussions of theology. Often there are arguments between the two positions which can represent opinions which are extreme opposites. Theology tends to take human theory and apply it to scripture, seeking evidence (and sometimes ignoring evidence which would eliminate the theory). We will take the reverse approach, and merely examine scripture.
The phrase 'free will' does not occur in scripture. We may therefore reject it. The term 'will' does occur. We have a will.
A mighty king shall stand up, that shall rule with great dominion, and do according to his will. (Daniel 11:3)
So then it is not of him that wills, nor of him that runs, but of God that shows mercy. (Romans 9:16)
The term 'predestination' does not occur in scripture. We may also reject it. The term predestinate does occur. It is used only in one place by the Apostle Paul.
And we know that all things work together for good to them that love God, to them who are the called according to his purpose. For whom he did foreknow, he also did predestinate to be conformed to the image of his Son, that he might be the firstborn among many brethren. Moreover whom he did predestinate, them he also called: and whom he called, them he also justified: and whom he justified, them he also glorified. (Romans 8:28-30)
What is said is specific. For those who love God, there is a special case as God works in their lives for ultimate good in their end. Those who love God become "the called." The order implies that loving God might come first. It does not say God works for good to everyone. Paul adds and speaks in context of Jesus (as the Hebrew and Greek is, Y'shua). But who at that time had been already glorified? Paul himself was called, and in being called was justified (forgiven for his great sins), and in giving the power to do works, glorified to an extent. In the same way as were many of the Apostles. But the use of the past tense indicates we might be wary of Paul's intended scope. At that time only Y'shua had been given eternal glory, as Paul makes it clear he is striving to not be cast away (1 Corinthinas 9:29).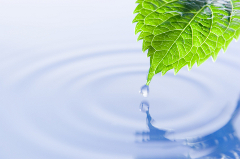 To be also the more wary as the term is only translated that way here. It occurs also in a prayer in acts speaking of God's will.
they lifted up their voice to God with one accord, and said, Lord, thou art God, which hast made heaven, and earth, and the sea, and all that in them is: Who by the mouth of thy servant David hast said, Why did the heathen rage, and the people imagine vain things? The kings of the earth stood up, and the rulers were gathered together against the Lord, and against his Christ. For of a truth against thy holy child Jesus, whom thou hast anointed, both Herod, and Pontius Pilate, with the Gentiles, and the people of Israel, were gathered together, For to do whatsoever thy hand and thy counsel determined before to be done. (Acts 4:24-28)
This states directly that those who thought they were free, did according to God's predetermined plan in that matter (cp. Acts 13:27).
The only other occurrence of the word in the Greek text also speaks of God's specific plan and the crucifixion,
But we speak the wisdom of God in a mystery, even the hidden wisdom, which God ordained before the world unto our glory: Which none of the princes of this world knew: for had they known it, they would not have crucified the Lord of glory. But as it is written, Eye has not seen, nor ear heard, neither have entered into the heart of man, the things which God has prepared for them that love him. But God has revealed them unto us by his Spirit: for the Spirit searches all things, yea, the deep things of God. (1Corinthians 2:7-10)
Paul was aligned with the princes of the world (Acts 8:3,9:1) before Y'shua was revealed to him alive. After that revelation Paul was able to understand what was previously hidden to him, though he knew his scriptures well. Paul says God had prepared things for those who love God, for their glory. Again we see a limited scope, as the things ordained or pre-destined are prepared 'for those who love' God.
The scriptures can be very precise with each word in the original text being important. Hence the Hebrews preoccupation with counting words. The mistake of philosophers and theologians might be to take something applied specifically to certain people and apply it, without justification to others, generally. But before making up your mind, some examples might speak better.