Free will | Predestination
20th January 2013, hej
4)

The Potter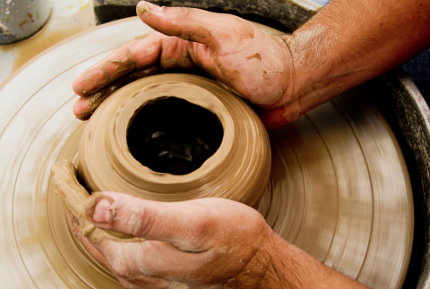 The most relevant illustration is that of the potter.
Therefore hath he mercy on whom he will have mercy, and whom he will he hardeneth.
Thou wilt say then unto me, Why doth he yet find fault? For who hath resisted his will?
Nay but, O man, who art thou that repliest against God?
Shall the thing formed say to him that formed it, Why hast thou made me thus?
Has not the potter power over the clay, of the same lump to make one vessel unto honour, and another unto dishonour?
What if God, willing to shew his wrath, and to make his power known, endured with much longsuffering the vessels of wrath fitted to destruction: And that he might make known the riches of his glory on the vessels of mercy, which he had afore prepared unto glory, (Romans 9:18-23)
All humans are made, originally from the clay but we become of no use if we cannot be used for the desired purpose from Creation.
Arise, and go down to the potter's house, and there I will cause thee to hear my words. Then I went down to the potter's house, and, behold, he wrought a work on the wheels. And the vessel that he made of clay was marred in the hand of the potter: so he made it again another vessel, as seemed good to the potter to make it.
Then the word of the LORD came to me, saying, O house of Israel, cannot I do with you as this potter? saith the LORD. Behold, as the clay is in the potter's hand, so are ye in mine hand, O house of Israel.
At what instant I shall speak concerning a nation, and concerning a kingdom, to pluck up, and to pull down, and to destroy it; If that nation, against whom I have pronounced, turn from their evil, I will repent of the evil that I thought to do unto them. And at what instant I shall speak concerning a nation, and concerning a kingdom, to build and to plant it; If it do evil in my sight, that it obey not my voice, then I will repent of the good, wherewith I said I would benefit them.
Now therefore go to, speak to the men of Judah, and to the inhabitants of Jerusalem, saying, Thus saith the LORD; Behold, I frame evil against you, and devise a device against you: return ye now every one from his evil way, and make your ways and your doings good. (Jeremiah 18:2-11)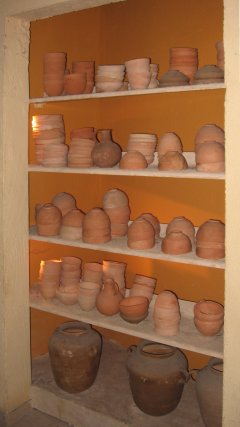 To all nations and people, through the Bible which is now almost universally available, the God of the Bible, Yahweh, whose name means 'He will be', has spoken of his pre-destined or pre-determined plan, and what 'will be' or what will happen. All humans who hear, may chose, or exercise their will, either to turn from their evil way or not: both individually and nationally. Those who accept and love the God of the Bible will have their lives guided for good. Those who reject Yahweh's plan determine their own destiny.
Be wary of endless discussion of this issue and of extrapolation. Clearly there is considerable Divine intervention in the earth, but we cannot know. We might know it in our own lives, we may suspect intervention in the lives of the leaders of nations, but our attitude might be best shaped by David,
To the chief Musician, A Psalm of David.
O LORD, thou hast searched me, and known me. Thou knowest my downsitting and mine uprising, thou understandest my thought afar off. Thou compassest my path and my lying down, and art acquainted with all my ways.
For there is not a word in my tongue, but, lo, O LORD, thou knowest it altogether.
Thou hast beset me behind and before, and laid thine hand upon me. Such knowledge is too wonderful for me; it is high, I cannot attain unto it. (Psalm 139:1-6)
Neither the premise of free will or pre-destination (also determinism) come from the Bible. These subjects are likely to engage philosophers. Though The Apostle Paul met many philosophers in Athens and as he journeyed, he did not engage with them or their ideas, rather he preached resurrection and judgement to them. He wrote also,
Beware lest any man spoil you through philosophy and vain deceit, after the tradition of men, after the rudiments of the world, and not after Christ. (Colosians 2:8)
For more challenging thoughts How Jesus Saves