In Defence of Martha
15th December 2015, mgh
1)

Looking beyond the Surface
Now it came to pass, as they went, that he entered into a certain village: and a certain woman named Martha received him into her house. And she had a sister called Mary, which also sat at Jesus' feet, and heard his word.

But Martha was cumbered about much serving, and came to him, and said, "Lord, do you not care that my sister has left me to serve alone? bid her therefore that she help me."
And Jesus answered and said unto her, "Martha, Martha, thou art careful and troubled about many things: But one thing is needful: and Mary has chosen that good part, which shall not be taken away from her." (Luke 10:38-42)


The first thing to be noticed is the phrase "Mary, which also sat at Jesus' feet". Does this indicate that Martha also was accustomed to sit at Y'shua's feet ? When Martha pleads for some help from Mary, many commentators draw the conclusion that Martha is lacking in diligence in relation to the words of the Messiah. This is because Y'shua tells her that she is "careful and troubled" about many things. This may be a comment and not a criticism. However this comment in reality describes Martha as a person who is diligent and carries the burden of running the household. In this instance she is trying to provide a meal for the visitors.
He then comments that Mary has chosen the "one thing needful", which would be knowledge and understanding. Martha was busy and trying to attend to the needs of her guests and it could be argued that she did need some assistance and more importantly that she also wanted the opportunity to also sit at Y'shua's feet, which she was accustomed to do, and to also engage as a hearer of the words being spoken. Did he mean that Martha lacked interest and understanding or was he rather saying that Mary "needed" to listen so that she would better understand? Was this simply a message to Martha that her sister was in need of more understanding and help and was this a statement related to Mary's needs?
On another occasion Martha's character can be further examined. In this instance it is clearly demonstrated that she had spiritual understanding. It is the occasion of the death of her brother Lazarus. The Apostle John gives a detailed account of this event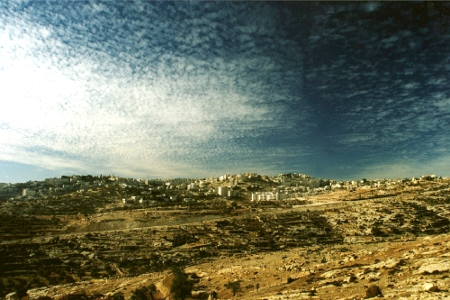 Now a certain man was sick, named Lazarus, of Bethany, the town of Mary and her sister Martha.
(It was that Mary which anointed the Lord with ointment, and wiped his feet with her hair, whose brother Lazarus was sick.) (John 11: 1-2)
A well known action of Mary, that occurred a few days later, is given here to reveal her character and her identification as the Mary involved in this remarkable incident. She is obviously a very emotional person and at that time would have been truly thankful for Lazarus' resurrection from the grave. However there are only a few words of Mary's recorded.
Notice the statement made by the apostle John in verse 5 of John 11. He names Martha specifically as one who was "loved". Martha's accusers seem to overlook this verse. The Apostle John, a most perceptive person has given us a clue to Martha's standing in his esteem and undoubtedly in that of the Messiah's.
Now Jesus loved Martha, and her sister, and Lazarus. (John 11: 5)
But they often also overlook her response when Y'shua arrives in Bethany.
Many of the Jews came to Martha and Mary, to comfort them concerning their brother. Then Martha, as soon as she heard that Jesus was coming, went and met him: but Mary sat still in the house. (John 11 :19-20)
It is Martha who immediately went to meet Y'shua. She appears to be alert, watching, waiting and no doubt hoping that he would come. Her conversation at the time of meeting Y'shua is interesting and reveals her understanding.
Then said Martha unto Jesus, "Lord, if you had been here, my brother had not died. But I know, that even now, whatsoever thou wilt ask of God, God will give it thee."
Jesus said unto her, "Thy brother shall rise again." (John 11:21-23)
Martha here reveals her faith and understanding. She believes in the resurrection in the last day.
Martha said unto him, "I know that he shall rise again in the resurrection at the last day." (John11:24)
Y'shua is about to show Martha that his power is not just confined to the last day.
Jesus said unto her, "I am the resurrection, and the life: he that believes in me, though he were dead, yet shall he live: And whosoever lives and believes in me shall never die. Believest thou this?" (John 11 :25-26)
Y'shua tests her understanding further. Martha's response shows that she does understand and believes that Y'shua is the anointed son of Yahweh, that the prophets taught should come into the world to bring everlasting life to those such as Martha. Martha was a faithful follower and disciple and could express her belief and faith. She was a careful and attentive listener and had no hesitation in expressing her belief and confidence in him. It is then that Martha goes and calls Mary to go to meet the Master.
She said unto him, "Yea, Lord: I believe that thou art the Christ, the Son of God, which should come into the world." And when she had so said, she went her way, and called Mary her sister secretly, saying, The Master is come, and calls for thee. (John 11:27-28)
The few words spoken by Mary are then recorded.
Then when Mary was come where Jesus was, and saw him, she fell down at his feet, saying unto him, Lord, if you had been here, my brother had not died. (John 11 :32)
Mary expresses the same sentiments as Martha had, but no further exchanges are recorded, like those that had occurred with Martha. Mary falls at his feet, but Martha gave glory to him with her conversation and confession. Was this because Martha was easier to communicate with? Martha had urged Mary, who was being comforted and sitting with her friends, to go to meet the Master. Could this mean that she had good influence over Mary, who had not earlier gone with her to meet Y'shua but remained sitting in the house? Mary the weaker of the two does appear to need encouragement at that stage.
There is another interesting exchange between Y'shua and Martha at the grave site.
Jesus therefore again groaning in himself comes to the grave. It was a cave, and a stone lay upon it. Jesus said, "Take ye away the stone."
Martha, the sister of him that was dead, said to him, "Lord, by this time he stinks: for he has been dead four days." (John 11 38-39)
It is here that Y'shua speaks specifically to Martha in response to her statement. It is as if the earlier conversation that they had has now continued and a particular message for Martha is given that he obviously knows she will understand. It is now that Martha will realise the true power that Y'shua has and his role in the resurrection of the faithful at the last day. He displays his amazing gift of healing in that age but he has a greater power in the future in Yahweh's plan with the earth and mankind.
Jesus said unto her, "Said I not unto you, that, if you would believe, you should see the glory of God?" (John 11:40)
Martha is of quick understanding and would have seen "the glory of God" in Y'shua and that in reality realised that he was the Son of God.
Much has been made of Mary's remarkable actions a few days later. She is a highly emotional person and no doubt her thankfulness for Lazarus' restoration to life and reverence for Y'shua is demonstrated in her actions.
Then Jesus six days before the passover came to Bethany, where Lazarus was which had been dead, whom he raised from the dead. There they made him a supper; and Martha served: but Lazarus was one of them that sat at the table with him.
Then took Mary a pound of ointment of spikenard, very costly, and anointed the feet of Jesus, and wiped his feet with her hair: and the house was filled with the odour of the ointment. (John 12 :1-3]
Martha, Mary and Lazarus perhaps show the importance of family relationships. We know little of Lazarus' personality. Martha could possibly have been the one in the household who was practical, efficient and a hard worker on behalf of the family. She seems to be intelligent and of quick understanding in the hope of salvation as shown by her conversations with the Messiah, and without doubt one who had listened to and understood his words. More that that Martha was a practical support in his ministry. From the conversation with Y'shua Martha probably learnt that Mary was an emotional and faithful disciple, but one who could need understanding and help. Martha seems to have had a superior grasp of the teachings of the Messiah, and also a personal relationship that was is revealed in their easy communication. Martha would be able to strengthen Mary when the family's close contact with Y'shua, after his resurrection, was gone.
Martha and Mary each had much to offer, and in their interaction in a family situation they could bring greater strength, faith and understanding to all in the household. Martha fed and served our Lord when Mary anointed his feet. Martha was practical, intelligent and of good understanding, whereas Mary was emotional, having to learn more. But of the two, Martha, in the scripture has more of her words and actions recorded than Mary and appears the superior in talent being both disciple and carer. This is a lesson we could all take to heart.
Malachi describes the beauty that communication can have when people such a Martha shared with our Lord regarding the hope of salvation, which comes through the Messiah. And to those who believe and speak frequently to each other, there is the promise of the salvation that Yahweh has given to those who fear his name.
Then they that feared the Yahweh spoke often one to another: and the Yahweh hearkened, and heard it, and a book of remembrance was written before him for them that feared the Yahweh, and that thought upon his name. And they shall be mine, said the Yahweh of hosts, in that day when I make up my jewels; and I will spare them, as a man spare his own son that serves him. Then shall you return, and discern between the righteous and the wicked, between him that serves God and him that serves him not.(Malachi 3 :16-18)
If you liked ths you might like Impossiblity and God

Mary, the mother of our Lord is often so vernated, she is not understood as a real person and therefore her influence as a great example is lost. When we are told that Jesus 'grew and waxed strong in spirit, filled with wisdom' (Luke 2:40), we might think of, "the words of king Lemuel, the prophecy that his mother taught him." (Proverbs 31:1 cp 29:15), and psalm 22, "thou did make me to hope when I was upon my mother's breasts"