We hear of protest regarding inequality globally: that one family / tribe of people are not doing as well as another and don't have their hand on the positions of power, which, due to corruption, are related to influence and wealth. We hear of inequality in treatment before the law. We see it also, in that the wealthy achieve things the poor are denied.
Equality
Let us ponder in this the wisdom of Jesus Y'shua on this very point.
One of the company said unto him, Master, speak to my brother, that he divide the inheritance with me.
He said unto him, Man, who made me a judge or a divider over you? And he said unto them, Take heed, and beware of covetousness: for a man's life consists not in the abundance of the things which he possesses (Luke 12:13-15)
The man was asking for equality. He was asking for his rightful share. Yet Y'shua rebuked him soundly. If some stronger relative takes from us, well so be it, we should not covet it even if it is rightfully ours. Why?
He then goes on to illustrate the point,
"The ground of a certain rich man brought forth plentifully: And he thought within himself, saying, What shall I do, because I have no room where to bestow my fruits? And he said, This will I do: I will pull down my barns, and build greater; and there will I bestow all my fruits and my goods. And I will say to my soul, Soul, thou hast much goods laid up for many years; take thine ease, eat, drink, and be merry. But God said unto him, Thou fool, this night thy soul shall be required of thee: then whose shall those things be, which thou hast provided? So is he that lays up treasure for himself, and is not rich toward God." (Luke 12:16-21)
The brother who took wrongfully would find no benefit as he lost his soul, but the griping and covetousness of the man wronged would be of no benefit to him either!
Evil in high places
It is quite natural to be upset when we see the group of people in power are corrupt. But let us not envy them or covet their place,
Behold, these are the ungodly, who prosper in the world; they increase in riches. Verily I have cleansed my heart in vain, and washed my hands in innocency. For all the day long have I been plagued, and chastened every morning. If I say, I will speak thus; behold, I should offend against the generation of thy children. When I thought to know this, it was too painful for me; Until I went into the sanctuary of God; then understood I their end. Surely thou didst set them in slippery places: thou cast them down into destruction. How are they brought into desolation, as in a moment! they are utterly consumed with terrors. As a dream when one awakes; so, O Lord, when thou awake, thou shalt despise their image. Thus my heart was grieved, and I was pricked in my reins. So foolish was I, and ignorant: I was as a beast before thee. (Psalm 73:12-22)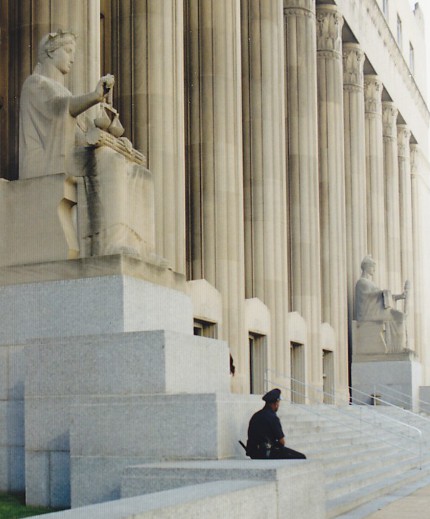 We might also seethe regarding unequal injustice, where it seems one type of person is treated unfairly compared to another type.
But I say unto you, That ye resist not evil: but whosoever shall smite thee on thy right cheek, turn to him the other also. (Mat 5:39)
What, shall we allow such evil? No! We must also understand the context. We must pray.
And lead us not into temptation, but deliver us from evil: For thine is the kingdom, and the power, and the glory, for ever. Amen. (Mat 6:13)
Why pray for it? It seems we have to learn to see it the way Yahweh Elohim sees it.
But love ye your enemies, and do good, and lend, hoping for nothing again; and your reward shall be great, and ye shall be the children of the Highest: for he is kind unto the unthankful and to the evil. (Luke 6:35)
Why is Yahweh kind to the unthankful and evil? Will he always be kind- well ..no.
Marvel not at this: for the hour is coming, in the which all that are in the graves shall hear his voice, And shall come forth; they that have done good, unto the resurrection of life; and they that have done evil, unto the resurrection of damnation. (John 5:28-29)
Yahweh knows of the evil - this is for sure.
The eyes of the LORD are in every place, beholding the evil and the good. (Proverbs 15:3)
If thou seest the oppression of the poor, and violent perverting of judgment and justice in a province, marvel not at the matter: for he that is higher than the highest regards; and there be higher than they. (Eccl. 5:8)
God will judge rightly.
The evil repenting and the good failing
The key to this is that the unjust may learn and repent. This is established in Ezekiel 18.
Again, When a righteous man doth turn from his righteousness, and commit iniquity, and I lay a stumblingblock before him, he shall die: because thou hast not given him warning, he shall die in his sin, and his righteousness which he hath done shall not be remembered.. (Ezekiel 3:20)
The initially righteous and just person may also sink into sloth and folly! The parable of Y'shua regarding the tares establishes that the whole world is not judged continuously due to this principle that the evil may repent, and the good may fail.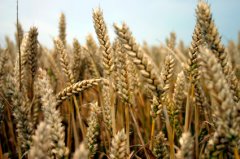 The kingdom of heaven is likened unto a man which sowed good seed in his field: But while men slept, his enemy came and sowed tares among the wheat, and went his way. But when the blade was sprung up, and brought forth fruit, then appeared the tares also. So the servants of the householder came and said unto him, Sir, didst not thou sow good seed in thy field? from whence then has it tares? He said unto them, An enemy hath done this. The servants said unto him, Wilt thou then that we go and gather them up? But he said, Nay; lest while ye gather up the tares, ye root up also the wheat with them. Let both grow together until the harvest: and in the time of harvest I will say to the reapers, Gather ye together first the tares, and bind them in bundles to burn them: but gather the wheat into my barn. (Matthew 13:24-30)
A Matter of Faith
Y'shua ironically 'commends' the unjust in a parable,
"The lord commended the unjust steward, because he had done wisely: for the children of this world are in their generation wiser than the children of light. And I say unto you, Make to yourselves friends of the mammon of unrighteousness; that, when ye fail, they may receive you into everlasting habitations. He that is faithful in that which is least is faithful also in much: and he that is unjust in the least is unjust also in much. If therefore ye have not been faithful in the unrighteous mammon, who will commit to your trust the true riches? (Luke 16:8-11)
If we protest, envy, covet and push and seek for 'equality' here, we will miss out on the true riches. We will miss out as we didn't have faith in the highest judge. Y'shua adds regarding an unjust judge,
"Hear what the unjust judge saith. And shall not God avenge his own elect, which cry day and night unto him, though he bear long with them? I tell you that he will avenge them speedily. Nevertheless when the Son of man cometh, shall he find faith on the earth?" (Luke 18:6-8)
It is a matter of faith that we don't resist or avenge ourselves. We first pray ourselves to be preserved from evil, then we seek God first as our only judge, saying let people do what they wish, God will avenge if we are righteous in that matter. Thus we find peace in a world torn apart seeking its 'rightful' part and coveting the 'best' things, and being unhappy that 'right' is not done. If we seek Yahweh right is always done, in the end. We cannot expect great things of judges and leaders when people such as these killed no less than the son of God! But the victory was gained as Y'shua's resurrection was evidence that evil cannot prevail in the end. And nothing, but nothing, matters but the end.
We know that all things work together for good to them that love God, to them who are the called according to his purpose. (Romans 8:28)
All servants of Yahweh Elohim are favoured in ways not fully understood now, so Paul advises,
Let your conversation be without covetousness; and be content with such things as ye have: for he has said, I will never leave thee, nor forsake thee. So that we may boldly say, The Lord is my helper, and I will not fear what man shall do unto me. (Hebrews 13:5-6)
if you like this you may like Thanksgiving